As Deputy Principal (Academic) at La Salle Technical College in Hohola, Ms Louisa Opu plays a pivotal role in promoting a strong and diverse curriculum for nearly 600 secondary students in Port Moresby.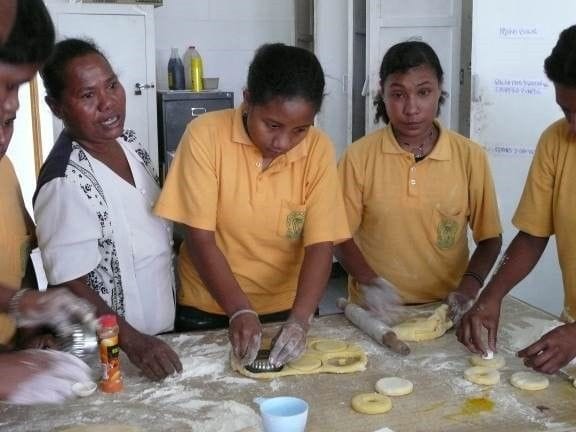 But her commitment to the Lasallian charism extends much further to coordinating formation programs for teachers in the National Capital District and helping to organise the recent National Teachers Gathering which brought together 230 delegates from across the country.
Her journey as a Lasallian began in 1993 as a Year 7 student at Mainohana Catholic Secondary School.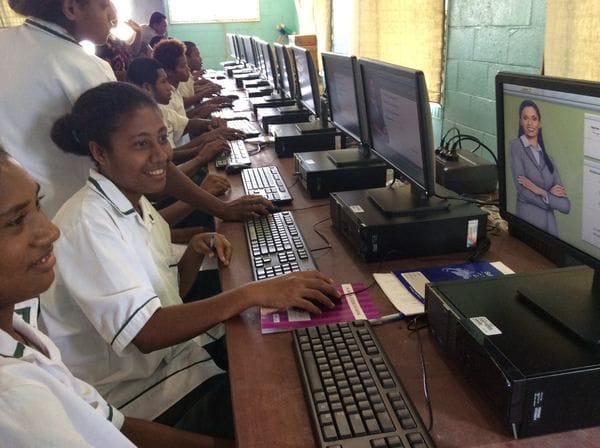 It was her positive experiences here that led her to eventually pursue a career in teaching herself through a Bachelor of Education degree at the University of Goroka.
But Ms Opu never expected to return to her old school as a teacher after graduating from her course.
"I was really proud to return to Mainohana Catholic Secondary School because I wanted to give something back to the school as a sign of my appreciation for the great Lasallian education I received there", she said.
Louisa Opu said she came to appreciate the rich heritage of the Lasallian charism far more as a teacher than she ever had as a student.
As she read more of the writings of St John Baptist de la Salle, Ms Opu decided to take a more active role in formation programs and became Lasallian Facilitator at Mainohana in only her third year as a teacher.
Her enthusiasm and dedication to the Lasallian charism continued to grow and she increasingly turned her attention towards also helping to coordinate formation programs for Lasallian teachers.
Ms Opu drew upon the highly successful formation programs run in Australia and applied them to meet the needs of PNG teachers.
It was around this time that she found a strong mentor in Br Ignatius Kennedy who encouraged her to take on the key role of Secretary in the national office for the PNG Lasallian Family.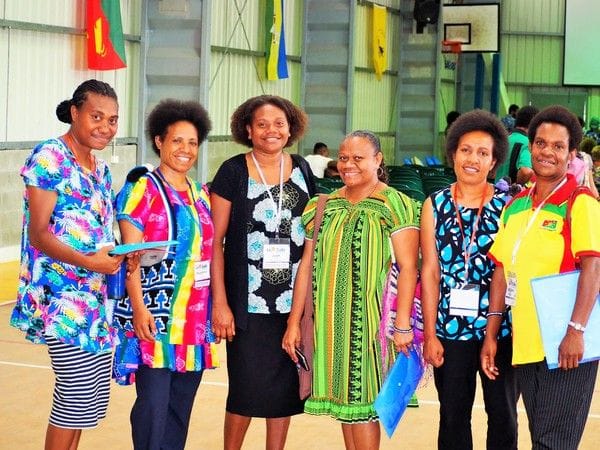 It was an incredibly rewarding experience for a young teacher which helped enhance her organisational and leadership skills.
It no doubt helped lead Ms Opu into her current role on the executive team at La Salle Technical College and onto the board of the Papua New Guinea Mission Action Committee.
It is through her work on this committee that Louisa Opu has deepened her commitment to twinning in our District.
She sees significant long term benefits in Australian and New Zealand teachers helping to provide professional development support for PNG teachers working with limited resources in some of the most remote parts of the country.
"In the Milne Day province of PNG, for example, the only realistic way of getting there is by travelling on a dinghy for many hours and our fellow Lasallians there have to contend with poor telecommunication and no electricity, so they are in desperate need of more support", Ms Opu explained.
"I am very optimistic that we can expand the Lasallian mission to other remote areas such as Oro (Northern) province, but we need support to ensure that there are Lasallians across every province in PNG".