For a remarkable quarter of a century, Mrs Maree Cullen has helped shape the faith journey of generations of students through her work in the Religious Education Faculty at De La Salle College Cronulla.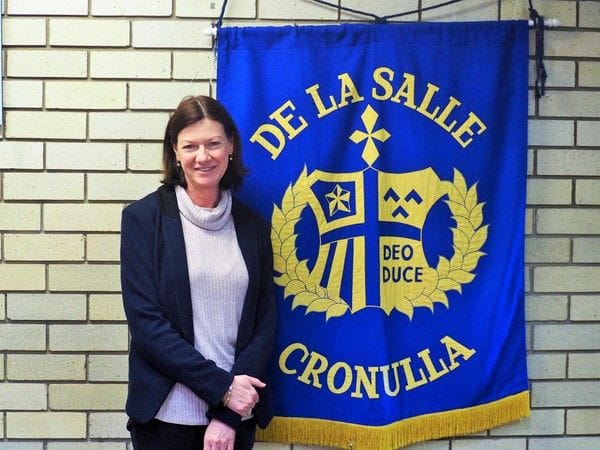 Over recent years in her role as subject coordinator, Mrs Cullen has gained great satisfaction from seeing some of the students she has taught through the HSC Studies in Religion course go on to top the state in that subject.
Mrs Cullen believes the senior secondary school's success is closely tied to the legacy left by the De La Salle Brothers with some of the Brothers from the Cronulla community playing an ongoing role in pastoral care at the school.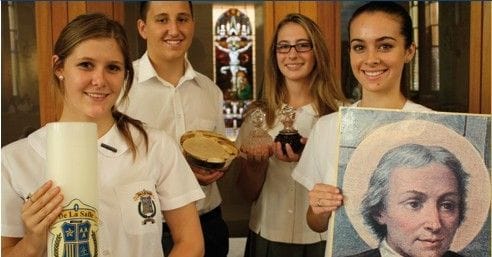 "The De La Salle Brothers have such a gentle presence about them, they are very supportive of the work we do and they have contributed so much to the school and our spirituality", Mrs Cullen explained.
One of the Brothers from the Cronulla community, Br Gary Wilson offers pastoral support to the students at the college and two of the Cronulla Brothers have taught or held the Principal's position in the past at the school and are still contributing to the life of the school- Brothers Celestine Gavin and Maurice Salmon.
Mrs Cullen has shown innovative leadership as Religious Education Coordinator, pioneering a Lasallian leadership program with strong links to the college's two feeder schools- De La Salle College at Caringbah and Our Lady of Mercy College at Burraneer.
Mrs Cullen also pioneered a popular volunteer catechist program nine years ago which has since been adopted by a number of other Catholic schools across Sydney.
Under the program, De La Salle College Cronulla students volunteer as catechists across six Years 1 and 2 classes at the nearby Cronulla Public School as part of their studies in religious education.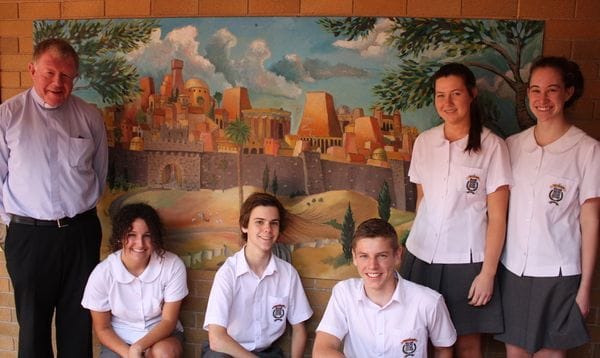 "It ties in closely with the Lasallian ethos of being like a big brother and big sister to the junior students and it has been of great help to the local Catholic parish as well", Mrs Cullen explained.
The committed teacher said one of the most rewarding aspects of her job has been seeing alumni from the school go on to contribute as Lasallian Youth Ministers and Share the Mission volunteers well after they have graduated from the college.
"I believe that tradition has been established here too because the De La Salle Brothers have placed so much trust in us to promote the Lasallian values and to nurture the charism and they have been so supportive at every step of the way", Mrs Cullen added.