Religious education teacher and Year 7 Dean at John Paul College Rotorua, Marie Hepi has an inspiring commitment to Lasallian education stretching back nearly 20 years.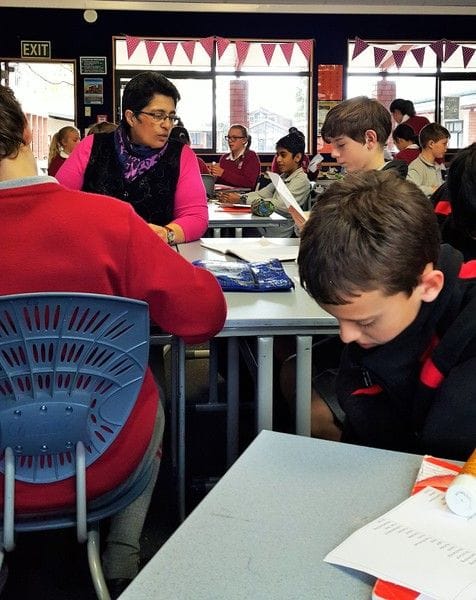 Marie is about to undertake her third year of study in July at the Buttimer Institute for Lasallian Studies in California which allows participants to undertake a two week immersion style program, covering in depth study across all aspects of Lasallian history and spirituality.
She has also taken part in leadership programs at the regional level, including a landmark conference in the Philippines in 2011, run by the Lasallian Leadership Institute.
Marie says she has been particularly fortunate working in Rotorua where the Lasallian charism has been nurtured not only through John Paul College, but also through the lay group, Signum Fidei.
Marie attributes the strong Lasallian presence at the school to the legacy left by De La Salle Brothers who have worked in the region in the past, including Mark McKeon, Hilary Walsh and Declan Thompson.
"There is a strong emphasis here upon working with the extended families of students from the school, particularly those from Pacifiker backgrounds to make them feel very much a part of the Lasallian family", Marie explains.
Marie also works as an English Support teacher at the Rotorua secondary college which caters for students from nearly 50 different cultural backgrounds.
"Our students come from diverse faith backgrounds too, but they all unite around those common Lasallian values, based on commitment to the disadvantaged and relationships based upon mutual respect and understanding", Marie adds.
Marie has also been taking an increasingly important role in Lasallian formation programs for new teachers in New Zealand, drawing upon the deep insights she has gained through the Buttimer program.
"As Lasallian teachers, there is a strong emphasis upon nurturing positive relationships with our students", Marie said.
"Ultimately we can not focus solely on changing minds and ignore the importance of changing hearts as well".