In his role as Religious Education Coordinator at St James College East Bentleigh, Mr Martin Callanan is constantly inspired by the words of the Apostle, St James- "Faith without good works is meaningless".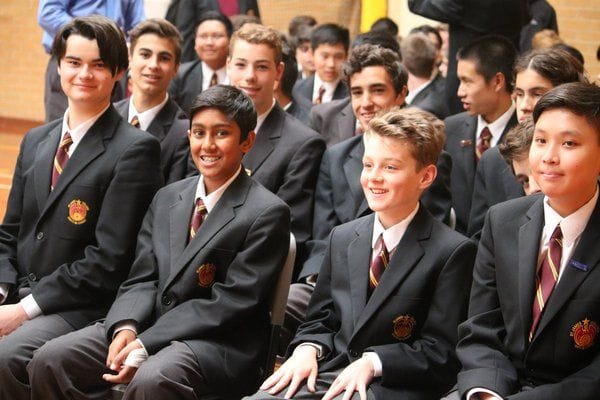 Mr Callanan recently returned from an immersion trip to the remote Indigenous community of Balgo Hills in Western Australia, leading a group of Year 10 students on a life-changing experience as volunteers in the classroom and on sporting carnivals and bush excursions at Luurnpa Catholic School.
"As Lasallian educators, we have a real responsibility to motivate our students to step out of their comfort zones and make a lasting impact in the lives of those less fortunate than themselves", he explained.
As school returns for Term 4, Mr Callanan is hard at work again, encouraging students to help staff a van distributing soup to the homeless in Dandenong.
And last term, he was busy organising a Mission Action Walkathon to raise funds for St James' new twin school, La Salle Technical College in Hohola.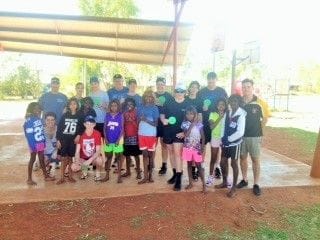 Mr Callanan's zeal for the Lasallian mission stretches back eight years when he joined the teaching staff at St James after spending over 20 years working in Catholic primary schools in Melbourne.
Educated at Salesian College in Chadstone, the committed teacher quickly appreciated the strong similarities between the Salesian charism left behind by its Founder, a committed educator St Don Bosco and that of the Lasallians through the Patron Saint of Teachers, St John Baptist de la Salle.
"Soon after I joined the staff at St James, I was invited to a BBQ at the Brothers' community where the great Lasallian scholar Br Gerard Rummery took me aside and said- 'Martin, you realise that the educational philosophies of St John Bosco, especially the emphasis upon positive relationships between teachers and students were already embedded in the Lasallian charism centuries beforehand", he chuckled.
"What I think makes the Lasallian charism so distinctive is that particularly strong emphasis upon teachers and youth ministers acting like big brothers and big sisters to the students under their care, touching hearts with their genuine concern for others".
Mr Callanan deepened his commitment to the charism early into his years at St James College through a formation program at the old Lasallian retreat centre at Narooma on the New South Wales' south coast.
"It was there that I first met the Buttimer teacher, Br Jeffrey Calligan and I always remember him summing up perfectly how De La Salle saw the boys beneath the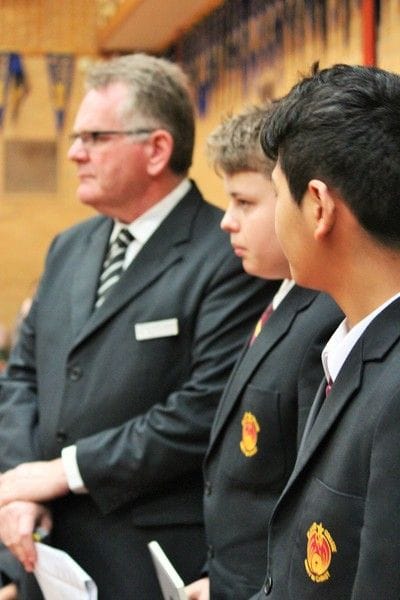 rags through his commitment to educating the disadvantaged", he added.
Mr Callanan has gained particular satisfaction from being able to pass the Lasallian charism onto his son, Patrick, who has been a committed Youth Minister at St Bede's College and also undertaken volunteer programs in Balgo.
Martin Callanan now combines his work as Religious Education Coordinator with that of Lasallian Facilitator, a role he shares with fellow staff member, Ms Dee O'Neill.
"What I perhaps enjoy the most is passing on and nurturing the Catholic faith in our students which is indeed a great privilege, but can also be a great challenge at the same time", Mr Callanan explained.
"A large number of our students attended non Catholic primary schools and when they arrive at St James in Year 7, as religious education teachers, we have a great responsibility to nurture their faith journey and really convey to them what it means to be a Catholic in the Lasallian tradition".
"In that sense, this work of God is also our work".