Lasallians across our District would like to extend our heartfelt congratulations to Br Thomas Yapo on earning a Masters degree in Educational Leadership from the Australian Catholic University (ACU).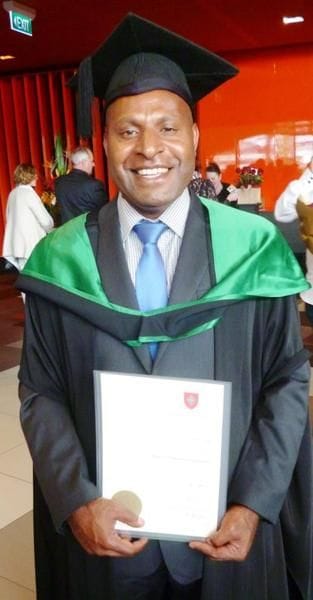 After two years of dedicated study by correspondence while continuing his work as a teacher and Deputy Principal, Br Thomas has achieved the highest academic qualification of any PNG born De La Salle Brother in the history of the Lasallian mission in that country.
This is not only an outstanding personal achievement for Br Thomas, but also an inspiration for fellow PNG Lasallians, many of whom are also undertaking postgraduate studies at home and abroad.
Born in the remote village of Tambul in the Highlands region of Papua New Guinea, Br Thomas has made a remarkable contribution to Lasallian education both in his home country and during a two year teaching stint at De La Salle College Mangere in New Zealand.
He is currently Deputy Principal of La Salle Technical College in Hohola where he is focused on the educational administration of the school.
Alongside Br Thomas at his graduation ceremony at the Melbourne Convention Centre on 17 October was his proud mother, Mrs Anna Yara Yapo, who had travelled from the PNG Highlands to mark the occasion.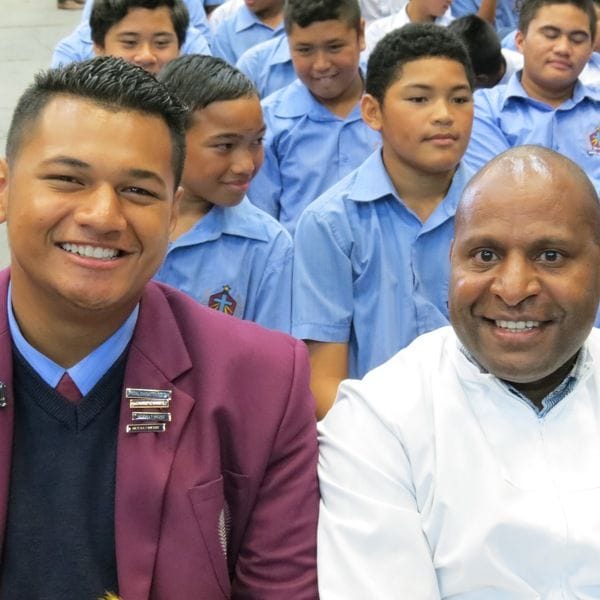 During his studies, Br Thomas also had an inspirational mentor in the De La Salle Brothers' community at Mangere- the veteran Chief Executive Officer of the New Zealand Catholic Education Office, Br Sir Patrick Lynch who was also able to attend the graduation ceremony.
De La Salle College Mangere Principal Mr Myles Hogarty and the administration team at the college also provided Br Thomas with invaluable practical experience in educational leadership during his stint at the school.
To mark Br Thomas' remarkable achievement, members of the De La Salle Brothers community in Malvern arranged a celebratory meal for him led by a number of Brothers he has worked with in PNG and New Zealand, including Br Michael Carroll, Br Paul Toohey and Br Gabriel O'Shea.