Some of the financial and material needs of PNG Lasallians, continue to be met through the efforts of Lasallian Mission Services (LMS) Sydney, and the Lasallian Foundation Australia (LFA), Melbourne. Containers loaded with books, desks, chairs, computers, filing cabinets, stationery, and clothing, are regularly shipped from Australia to assist PNG colleagues and their students.
Once unloaded, the containers can be converted into accommodation, which is particularly expensive in Port Moresby. Lasallian Mission Services and the Lasallian Foundation are grateful for the numerous schools who generously donated supplies superfluous to their needs.
Colleagues who wish to donate supplies to the PNG Container Project are invited to contact Julie Alibrandi (Operations Manager) or Joanne Nehme (Projects Manager) at Lasallian Mission Services on (02) 9795 6400, or Miranda Chow at Lasallian Foundation on (03) 9508 2700.
---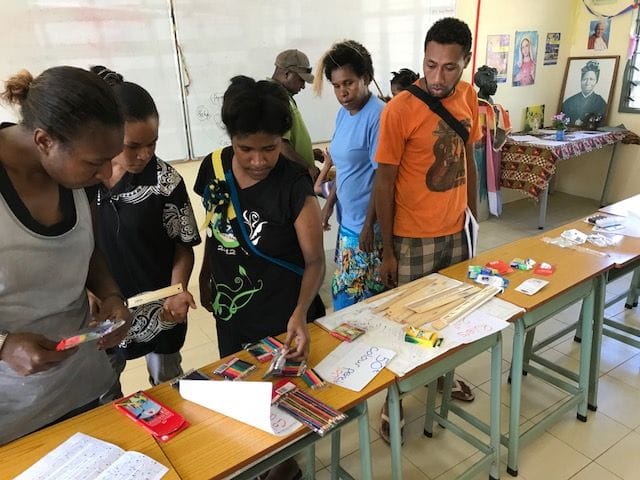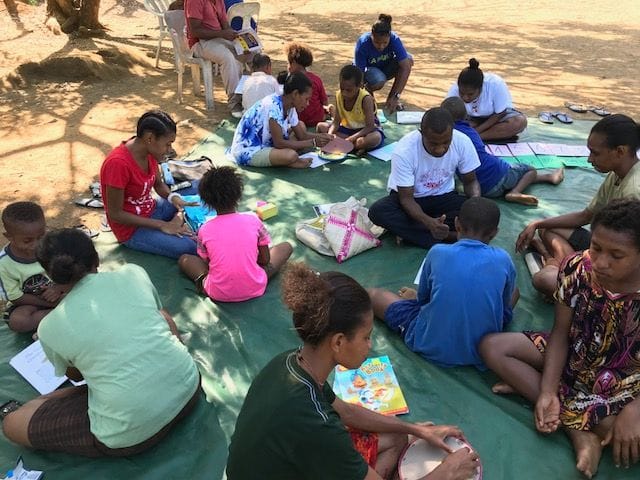 Stationery items that arrived from Sydney and Melbourne throughout the past 12 months.

A group of Lasallians from SHTC teaching in the settlement on Saturday mornings. They are using resources donated sent from Sydney and Melbourne.