Posted by Br Bill Firman on 19 July 2016
In a letter to Church personnel a few days ago, the Archbishop of Juba wrote: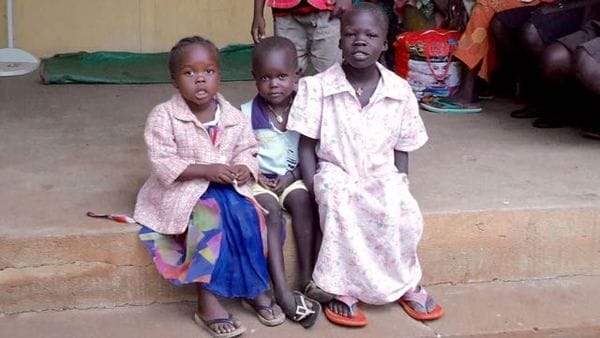 'The security situation in Juba has deteriorated since 7th July, 2016. A ceasefire has been in place since the evening of 11th July and is currently holding. However, the security situation remains unstable for our expatriate missionaries and lay personnel who choose to leave Juba for a safe place, please write to the Archbishop. As we continue to pray for a lasting peace in South Sudan, let us be strong and of good courage for the Lord our God is with us in this difficult moment. Please remember that all of us are pastors by vocation in any way to our people in this situation, not only when the situation is peaceful'.

In difficult times, we have more to offer, perhaps, than in stable times. The people know we can leave but are encouraged when we chose to stay with them. 'Could you not watch one hour with me?' takes on a new meaning. We do not share the inter-tribal fears that have been inflamed since December 2013. We stand to one side and can pour a little water on the fire or apply healing balm to those who have been burned by the callous actions of others. We are called to live our Christian faith. As Archbishop Paolino wrote: 'be strong and of good courage because the Lord our God is with us in this difficult moment'. I invite you to join us in praying for a lasting peace in South Sudan.
No-One to Cry
Br Denis Loft had seen the man a few times. He had appeared occasionally outside of our fence in the evening, apparently homeless, finding a place to sleep. He did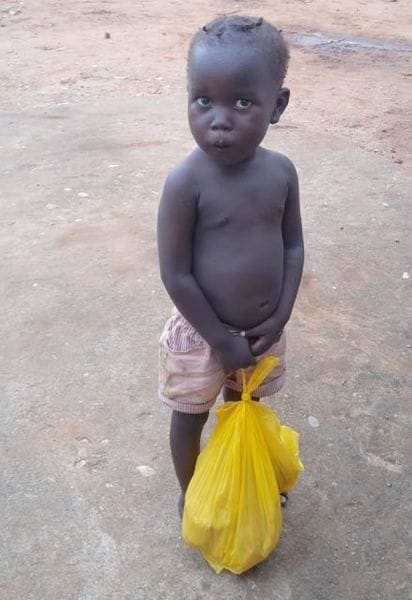 not beg or ask for anything but Denis had given him water and a bread roll. On Saturday afternoon, he died there on the street alone. Our neighbours alerted us. The police came and took the body away. Nobody knows his name or where he came from. Another life ended in South Sudan. For somebody, somewhere, he is a missing person, perhaps a father, brother or son, just another statistic in a nation where all too many die and nobody knows. They just disappear.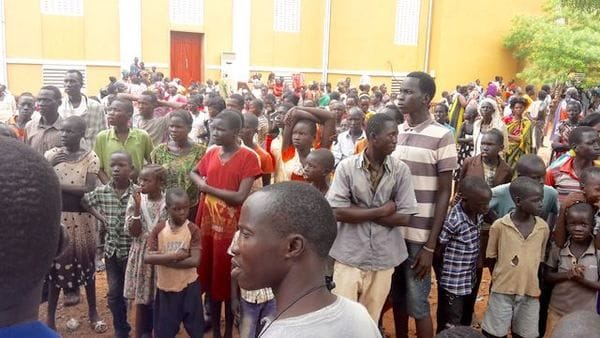 A few days ago, a father of six, the brother of a Nuer Malakal priest, Bulus Dirpeny, was shot and killed. The man was on his way to stay with his brother, Fr. Bulus, because he did not feel safe. A killing based on ethnicity. Earlier this year, we welcomed South Sudaneseborn married Deacon, George Meat Piech to stay with us while visiting Juba from Melbourne, Australia. His cousin often came to meet him here, an impressive, upright man. His cousin was stopped at a checkpoint eight days ago and killed simply because he was Nuer. There is no accountability for these actions, no effective system of justice. But at least these men who died have loved ones who mourn their passing. A small consolation. Many people here have one or more relatives who have simply disappeared, probably dead, victims of a senseless conflict. How is it that so many can die, so much fear can exist, when the great majority of people long for peace? Can the dead rest in peace when the living do not live in peace?

Often worse than the reality are the rumours that exaggerate the dangers and put people on edge. One person's conjecture, when re-told to others, can become another person's substantiated belief. The shadow of danger can cloak the mind with fear of something that never happens. It has been six days since fighting ceased in Juba; but still a massive exodus of expatriates continues. Most of the South Sudanese have no such option. Indeed, I don't know why, but some South Sudanese who have dual citizenship with another country, have been blocked from leaving. Who gives such an order or is it just the action of individuals inflated with their own sense of power and self-importance?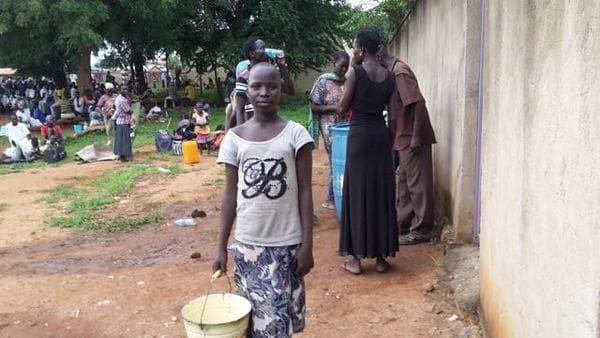 Yesterday, one member of the St Martin De Porres Brothers (a local congregation), was arbitrarily abducted by National Security personnel. I can't say arrested because we do not know the reasons or status of their actions. I do know that the violence imposed on the people by security personal, soldiers and police, is one of the biggest factor causing instability. They seem to think their uniforms and their guns give them the right to take whatever they want and do whatever they wish, without any fear of consequences. When soldiers are unpaid because the Government has no money to pay them, many of those soldiers loot, rape and take from the vulnerable. This is the consequence of a broken economy: those who are supposed to protect society become the perpetrators of violence. It is the law of the jungle: survival of the fittest! Here, when violence breaks out, the people flee to 'the bush'. I wonder how many will die like the man at our gate undernourished, without shelter, isolated, alone, no-one to cry at their passing.

So where to from here? Our Health Training Institute (CHTI) and Teacher Training College (STTC) are still operating. Indeed, a new class has just begun at the STTC and our CHTI students have helped valiantly to keep the hospitals operating in Wau. We have heard of other training institutes closing, citing lack of staff or lack of food. Our students are secure in their Colleges and are still studying so that they can help create a better South Sudan. This is not the time to give up. Already I hear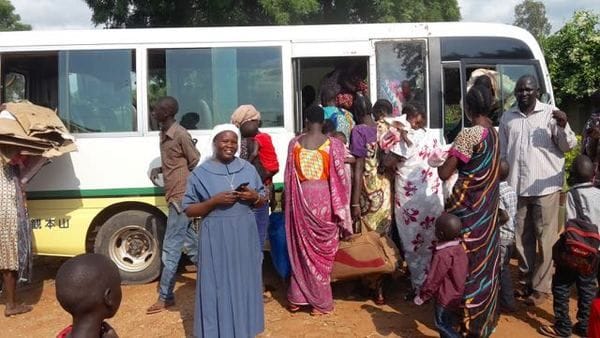 comments almost of surprise: 'You are stlll here?' The truth is we know there are some dangers but we are not going to be frightened off by what might happen. Our continued presence gives our students and the wider people hope. They see that we really are here to accompany them on their painful journey.

In fact, we do not share all their pain. We are still well-fed while many are hungry. We have secure, brick compounds in which we live while so many people are in fragile grass huts or are displaced from their humble homes. . We have back-up and outside resources; the little that many people here possessed has been taken from them. Across our street a five-year-old child, Lodule, cheekily roams the streets when his mother locks the house each day while she is in the market trying to earn enough to survive. Not exactly good parenting but she has little choice. We have choice. That is itself a gift.
- Br Bill