Daily Gospel Reading, a reflection and a prayer: THURSDAY 21/10/2021
Posted by Kane Raukura on 21 October 2021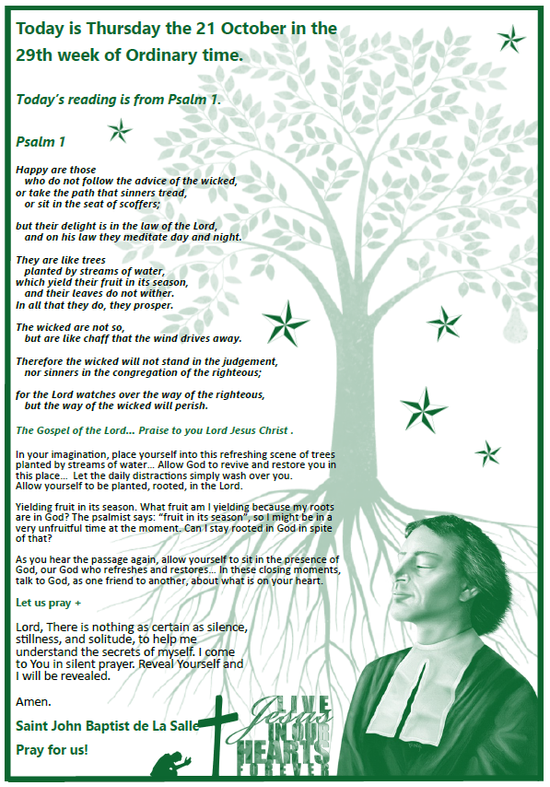 Fakalofa Atu staff! Greetings for Thursday!
Please find attached the Daily Gospel Reading for THURSDAY 21/10/2021, a reflection and a prayer (as PDF).
Please…
Utilise with your ZOOM classes – pull out whatever bit you would like to use. Your actions and example in faith is both reassuring for the boys and a sense of the familiar.
Use yourself as some solace, in prayer and in reflection.
Use with your families and loved ones at home.
Share with anyone else in the community with whom you think it would benefit.
Author:
Kane Raukura
About: Lasallian Facilitator at De La Salle College in Mangere East, New Zealand.