Two De La Salle Brother Principals from Pakistan say they are looking forward to implementing practical changes in the classroom and in youth ministry programs as a result of a three week visit to Lasallian schools in Australia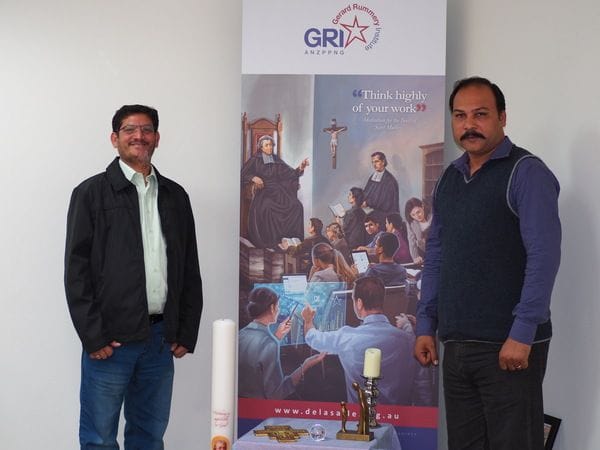 this month.
Brother Waseem Sulakhan and Br Sajid Bashir say they will benefit enormously through having forged strong professional ties with Lasallian Principals in Sydney and Melbourne as a result of the visit.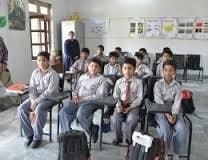 The two Pakistani Brothers also joined in a week-long Youth Ministry Induction week at Phillip Island where they gained valuable insights into the work of youth ministers in Australia and Papua New Guinea which will help enhance their work back home.
Br Waseem is Principal of La Salle Urdu High School in Faisalabad, while Br Sajid is Principal of the Catechist Training Centre, La Salle School of Culinary Art and La Salle Sewing School in Khushpur.
The visit comes as Pakistani schools look towards forging closer professional links with fellow Lasallian schools in Australia through a twinning project.
In Melbourne, the Brothers received a warm welcome at St Bede's College Mentone and De La Salle College Malvern where they were able to share professional insights with fellow Principals and see first hand the great learning programs in place.
Similarly in Sydney, they have had the opportunity to meet with Principals and members of senior executive teams at De La Salle Colleges at Ashfield and Caringbah and at La Salle Catholic College in Bankstown.
At De La Salle College Caringbah, the Brothers met with Principal Mr Christopher Agnew, Lasallian Youth Minister Jake Wedesweiler and the Lasallian Student Leaders.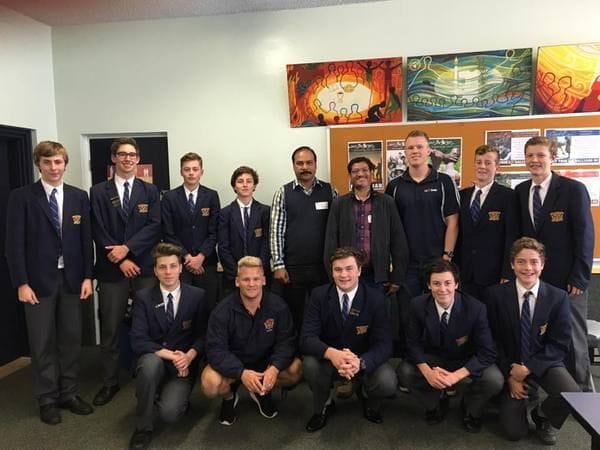 De La Salle Caringbah recently signed a twinning arrangement with La Salle Girls School in Gokkuwal, near Faisalabad.
As part of its Mission Action campaign on Founder's Day later this year, students from De La Salle Caringbah will be raising funds to help improve teacher salaries and carry out urgent maintenance at their new twinned school in Pakistan.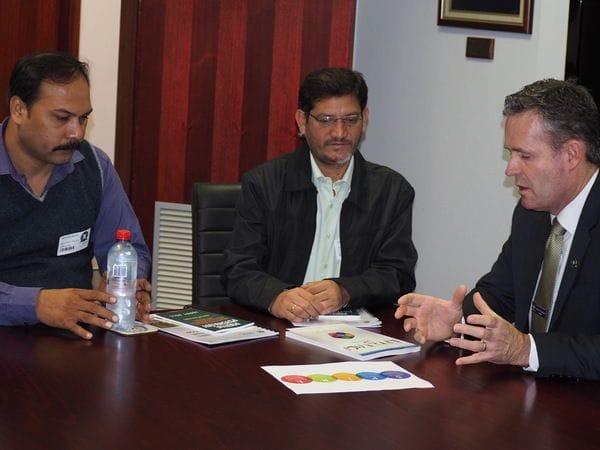 At De La Salle College Ashfield, the Brothers were given a personal tour of the school by Principal Mr Stephen Kennaugh and Acting Director of Faith and Mission, Ms Julia Malley.
Mr Kennaugh shared some valuable insights into the school's positive psychology program.
The SPIRE framework was developed by Professor Martin Seligman from the University of Pennsylvania and it adopts a wholistic approach to positive psychology, nurturing the Spiritual, Physical, Intellectual, Relational and Emotional (SPIRE) aspects of each student.
Through the program, students are encouraged to develop stronger resilience to confront adversities, to nurture their physical health through regular exercise and to nurture a constructive relationship with themselves and with others.
There is also a strong spiritual basis to the program, drawing upon the importance of meditation and periods of silent reflection as a way of improving concentration in the classroom.
Mr Kennaugh then showed Br Waseem and Br Sajid how the school is putting the program into action, including through on campus gyms and indoor sports areas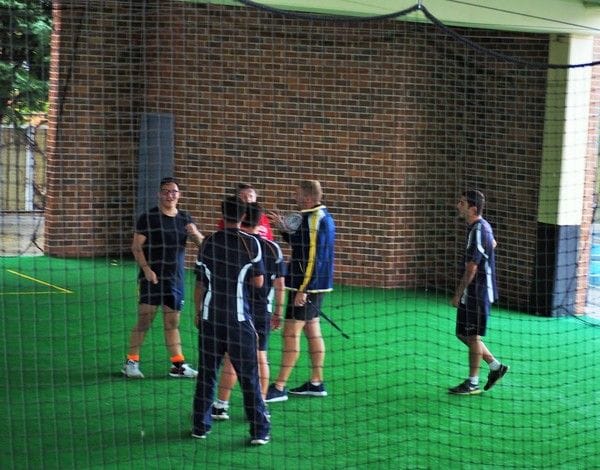 where students can exercise during lunch and recess breaks.
The two Pakistani Brothers were also able to see first hand the diverse curriculum being offered at De La Salle College Ashfield, including photography, hospitality and design and technology.
The school embraces the latest technology across the curriculum with students having access to 3D printers and the opportunity to design solar powered miniature cars in Years 7 and 8.
Br Waseem Sulkahan said he has gained a lot of valuable insights from the schools he has visited in Sydney and Melbourne, especially in the areas of curriculum and classroom management.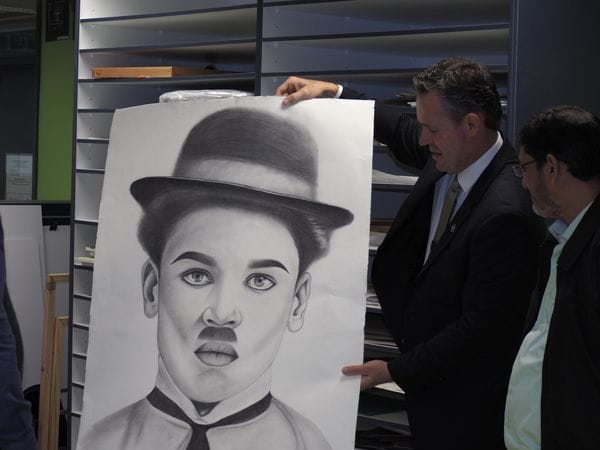 "The Principals have been so welcoming wherever we have gone and through visiting schools and Brothers' communities here, it has helped us feel a much stronger connection to our District", he explained.
Br Waseem is looking forward to forging stronger professional ties with Australian schools through Twinning.
"For many of our students, Urdu is their first language, but we are moving towards making English the medium of instruction and by making use of video links, we are hoping our students will be able to practise conversing in English with fellow Lasallian students in twin schools here in Australia", he explained.
"Many of our students are from very disadvantaged backgrounds and their parents struggle to pay more than 10 dollars a month in school fees", he said.
"So through Mission Action fundraising in Australian schools, this will help us greatly towards covering school fees, books and uniforms as well as upgrading our classrooms and computer labs".
Students and staff at La Salle Urdu High School have to contend with poor electricity infrastructure which can leave classrooms without power for up to four or six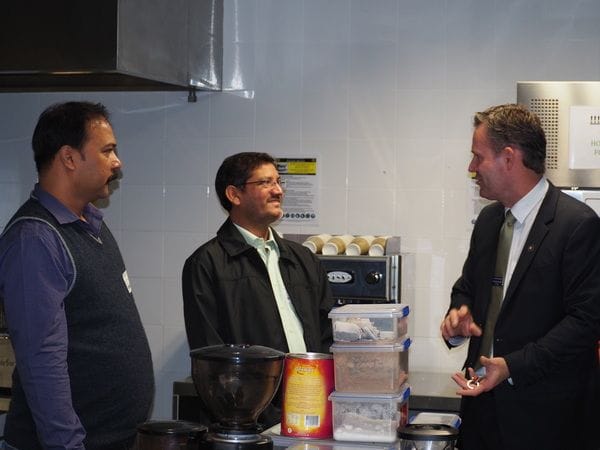 hours in a school day.
Br Waseem said Twinning would help fund the cost of more electricity generators which will ultimately enhance student learning.
Br Sajid Bashir said he has seen a lot of great programs in Australia that he would like to draw upon in Pakistan schools.
"I particularly like the Lasallian Youth Leader program here where the senior students are encouraged to take on that role of big brother and big sister to the juniors", he explained.
"I can see a model like that also working well in our schools in Pakistan".
The two Pakistani Principals are especially grateful to fellow Lasallians across our District who have been praying for them as they have faced a more challenging security environment in the country over recent months.
"It has been very encouraging to see that whenever we are in trouble, we are never alone", said Br Sajid.
"We are always conscious that there are fellow Lasallians in Australia, New Zealand and Papua New Guinea who are praying for us and supporting us in so many different ways because we are united in our shared Lasallian charism".