Lasallians across Pakistan have gathered in Faisalabad for a ceremony in which De La Salle Brother Shashi Abrar has made his perpetual vows as a Brother of the Christian Schools.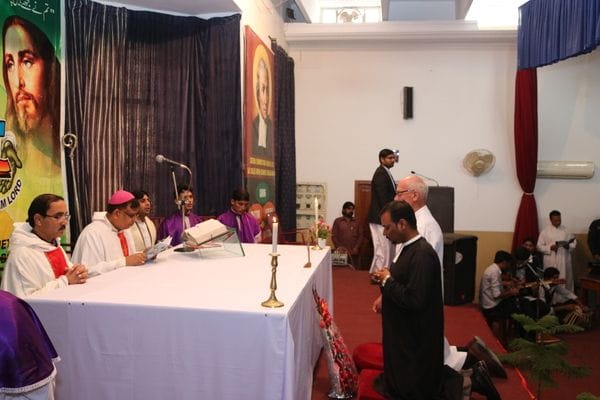 The ceremony at La Salle High School and College was led by the Bishop of Faisalabad, the Most Reverend Joseph Arshad with Brother Visitor David Hawke and Auxiliary Visitor Br Shahzad Gill also present.
The Provincial and President of the Major Superiors of Pakistan, Fr Paschal Paulus OP was a concelebrant.
27 year old Br Shashi is well known both across his home country Pakistan and in Bomana, Papua New Guinea where he has worked since August 2015.
A number of fellow Brothers from Australia travelled to Faisalabad for the ceremony in which Br Shashi was surrounded by family and well-wishers.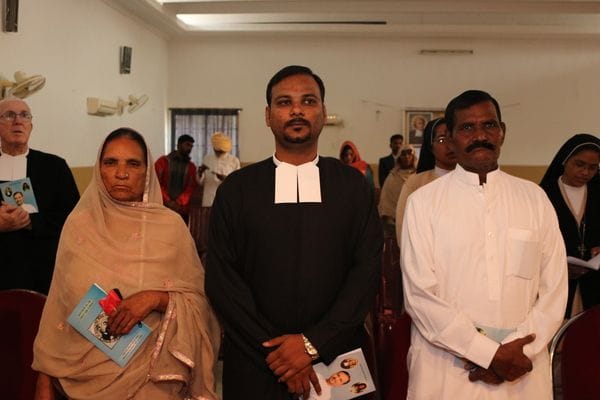 He is one of a significant number of Young Lasallians in Pakistan who have been called to religious life as a De La Salle Brother where the average age of a Brother is 34.
There are 16 young men currently undergoing training whether in Pakistan itself or through a regional novitiate program in Sri Lanka and the Philippines.
Lasallians across our District join in congratulating Br Shashi and ask God to bless him as he continues his mission as a De La Salle Brother in the decades to come.