The Indigenous community at Balgo in Western Australia's remote Kimberley region has honoured the contribution made by the De La Salle Brothers through a farewell lunch before they officially depart on Friday.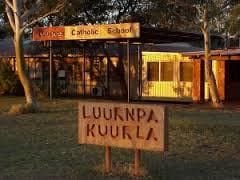 Between them, Brothers Michael Neville and Martin Blattman have spent nearly thirty years working at the Luurnpa Catholic school and providing support to the local parish and Indigenous community.
Their departure comes after the Diocese of Broome announced a new pathway for Balgo with the appointment of South Australian Craig Battams as the new Principal of the local school in July.
It marks the end of an era for the De La Salle Brothers who helped establish the Luurnpa Catholic School in 1984, working alongside Indigenous Elders to provide a primary and secondary education to generations of students.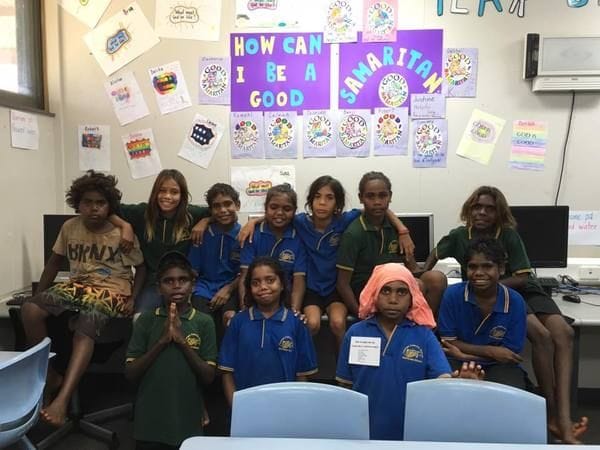 The Brothers also established the Kutungka Trade Training Centre in Balgo, providing strong pathways to employment through strong vocational education programs for students in the remote community.
One of the local Elders, Marie, paid tribute to the contribution made by Brothers Michael and Martin at the farewell lunch this week.
The 150 students from the Luurpa school helped prepare the Mangarri or food- a hearty sausage and vegetable stew to honour the Brothers.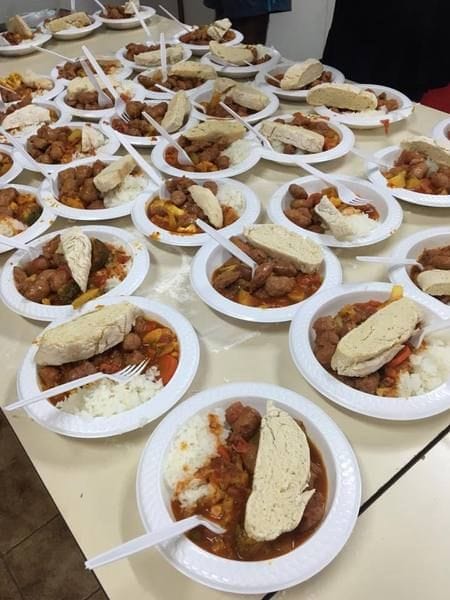 Students were also invited to share stories about the Brothers through drawing pictures in the local sand to remember their work.
The Lasallians are continuing their contribution to Balgo through the Share the Mission and Lasallian youth ministry programs.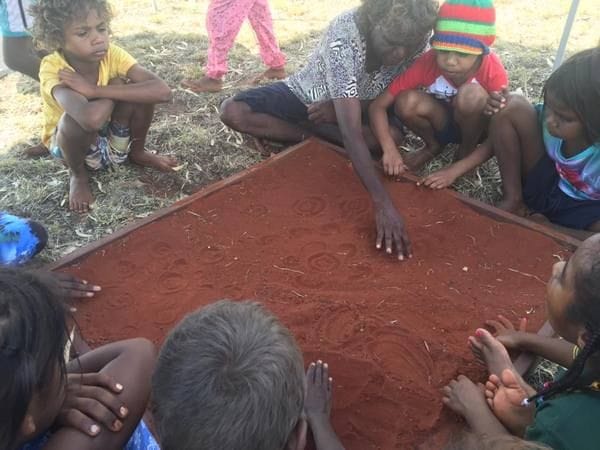 Two graduates from Oakhill College in Sydney, Meryla Lowther and Sidney Chan and two graduates from De La Salle College Mangere, Reginald Samuelu and Scott Lealaisalnoa have been providing strong support to the local community as Share the Mission volunteers this year.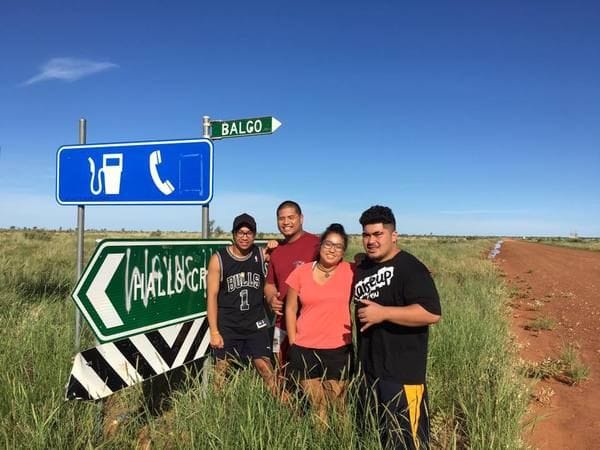 Another Oakhill College graduate Seamus Linehan has been working as the Lasallian Youth Minister at Luurnpa Catholic School and Young Lasallians including Kate Westhead and Alice Hann have been working as teachers at the school.