The Principal of De La Salle Caringbah in Sydney, Christopher Agnew has shared some insights with Lasallian educators into how staff- student relationships have improved immeasurably since the school embraced a Restorative Justice program.
The Years 7-10 all boys school was one of the first Catholic schools in Sydney to introduce the program in 2003 and recently reviewed it to ensure it meets the ongoing needs of staff and students.
A number of other Lasallian schools, including De La Salle College Revesby and Casimir College in Marrickville have also adopted restorative justice programs.
Under De La Salle Caringbah's program, time is set aside each school day where teachers and members of the school leadership team can meet with individual students and discuss problems that may have arisen in the classroom that day.
During the conversation, the student is given an opportunity to explain what took place that triggered the concerns, which in turn helps foster greater awareness and maturity as they learn to take greater responsibility for their behaviour.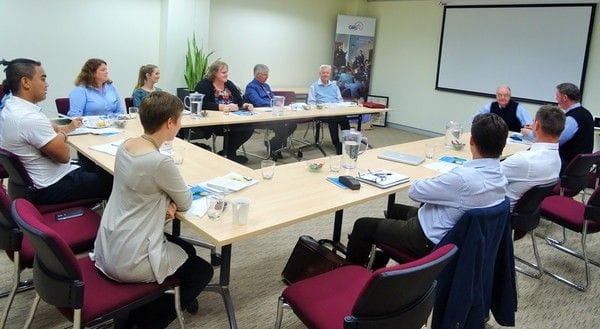 The teacher also encourages the student to reflect upon how their actions may have impacted upon their classmates and time is also set aside to discuss specific strategies to ensure the behaviour isn't repeated.
"It's very much about separating the doer from the deed", Christopher explained to participants in the Lasallian Spirituality for Educators course at the De La Salle Provincial Office in Sydney.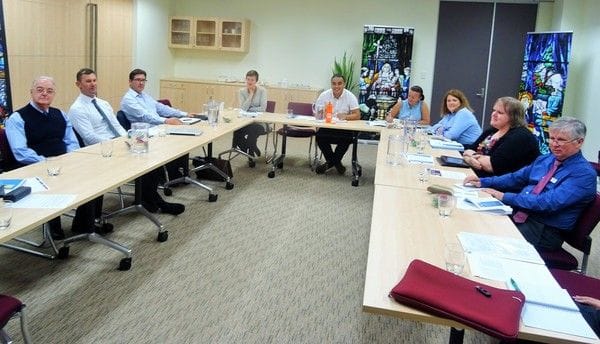 "It has to be a whole school approach, so all staff members support it and clear expectations are set around what behaviour is acceptable for students and staff", he added.
New staff members receive induction in the restorative justice approach and students all have the college expectations permanently stored as a screensaver on their laptop computers.
"It is a great way of putting core Lasallian principles of education into action", Christopher explains.
"When you look back at St John Baptist de la Salle's landmark document, the Conduct of the Christian Schools, he wrote about the need for careful, respectful and charitable correction by the teacher which is ultimately what Restorative Justice is all about".
Christopher's presentation was well received by teachers, subject coordinators and senior school staff who have gathered for this week's Lasallian Spirituality for Educators course, coordinated by the Director of Formation Br John Cantwell.
Staff from Lasallian schools in New South Wales and Queensland have gathered for the two day course which has drawn heavily upon the writings of Pope Francis on the Mercy of God and the lessons Lasallian educators can draw from these writings in the contemporary classroom.