In the Year 9 Immersion Subject, 'Urban Impact' at De La Salle College Malvern, the students investigated how humans living in urban settings impact on the environment.
Students were guided by Mr. David Happ as they explored different initiatives that reduced the negative human impact on our planet. These initiatives include sustainability and recycling programs.
In Term One, the Year 9 class decided to recycle plastic and metal lids to produce a mosaic artwork and chose to design an art that would depict our founder, St John Baptist De La Salle.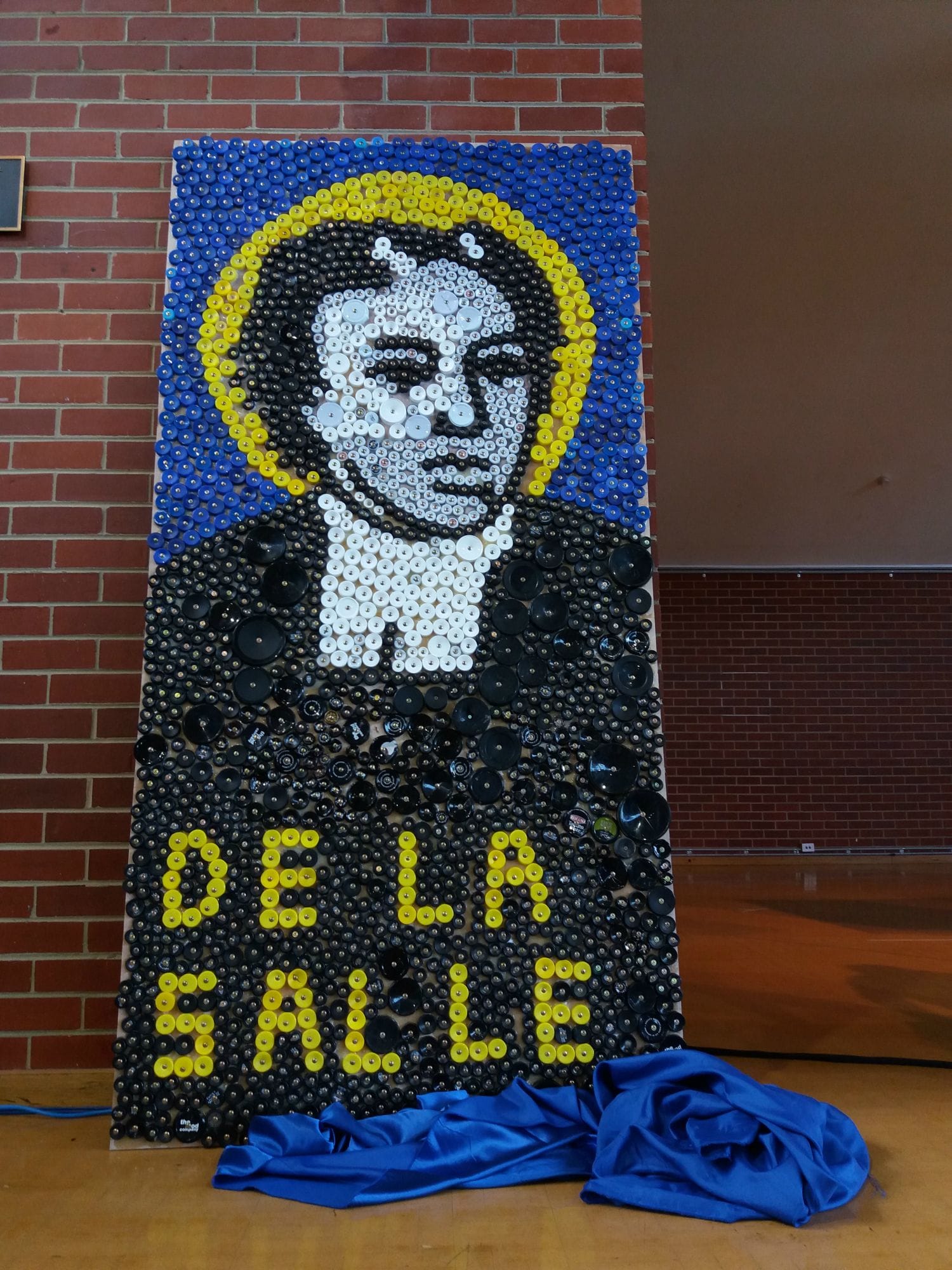 It seemed to the students, most fitting to use 'throw away items' that were 'disregarded' such as bottled tops to form this mosaic, as it was St John Baptist de La Salle, who took the poorest of poor, street children, often perceived as the 'disregarded' of his society, and saw their potential and educated them.
Fittingly, at the conclusion of the Founders Day Mass, Mr. David Happ introduced the piece and Year 9 students John Beddoe and Levi Wardle revealed the mosaic to the College community for the first time. Not surprising, it was received with an overwhelming cheer and round of applause!
Brothers Michael Carroll FSC and Paul Toohey FSC from the Malvern community were so impressed by the creation they had their picture taken with the artwork.
Congratulations to all involved!
Mrs Rana Brogan
Deputy Principal Faith and Mission