On May 15th, on a very hot day in the West Bank with temperatures up around 40 degrees, Bethlehem University celebrated De La Salle Day.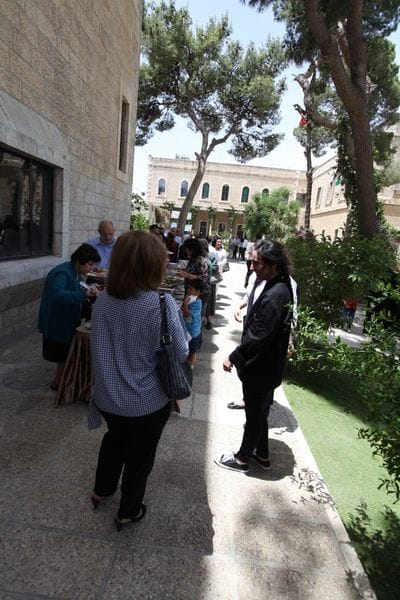 The main celebrant for the Eucharist was Fr Peter Du Brul, a Jesuit priest, who is a long serving member of the Department of Religious Studies.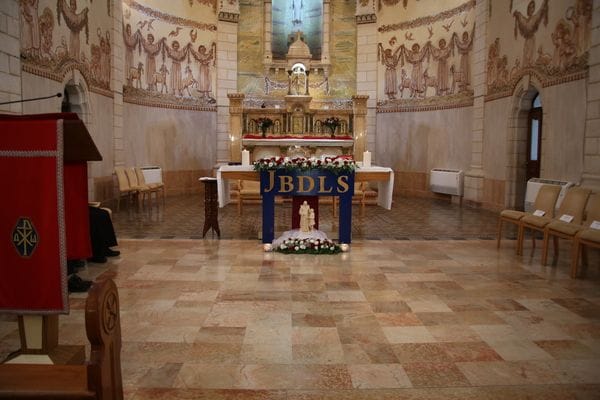 During the Eucharist the eight De La Salle brothers working at the University renewed their vows in front of students and University employees.
It is an international community at Bethlehem with Brothers from the United States, Palestine, New Zealand and Australia.
Following the Eucharist a recognition ceremony took place that acknowledged the years of service of a number of employees with a special focus on those retiring from many years of service at the University.
As a part of the recognition ceremony, university staff member and former Provincial of the De La Salle Brothers in our District, Br Mark McKeon shared a refection using the following words of St John Baptist de La Salle as a starting point: "To be entrusted with the teaching of the young is a great gift."
The recognition ceremony was followed by a luncheon in the beautiful University gardens to mark the Feast of our Founder, the Patron Saint of Teachers.