Posted by Jonathan Green and Charlie Atkin on 14 October 2016
Our PNG adventure started at 4:00 am, on a bitter cold Melbourne morning.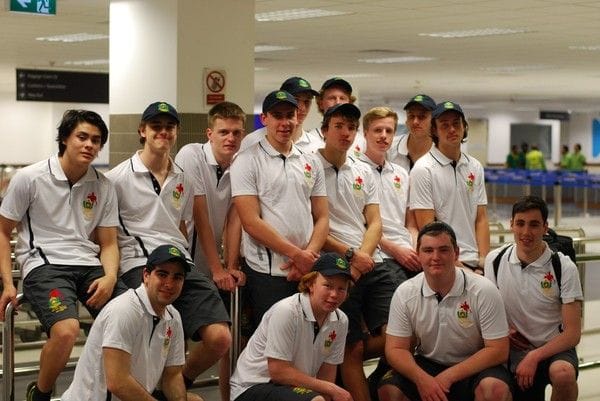 Once landing in Papua New Guinea and walking out of the plane all of us realised that we were finally here after all the hype, the countless meetings and all the permission slips.
We were welcomed like kings on our arrival by boys from De La Salle Bomana, struggling to carry our bags due to the overbearing heat and humidity.
Our first impression of Port Moresby was the mass poverty and pollution, we were overwhelmed and overcome with the smell of burning rubbish, the masses of slums never before seen by our eyes and the struggles of families living in nothing more than tin sheds.
We were shown the upstairs dormitory which would become our focus, our obsession, our lives for the next two weeks.
All the troops were keen to get stuck into the job of dividing the dormitory into two classrooms, two staff offices and a toilet.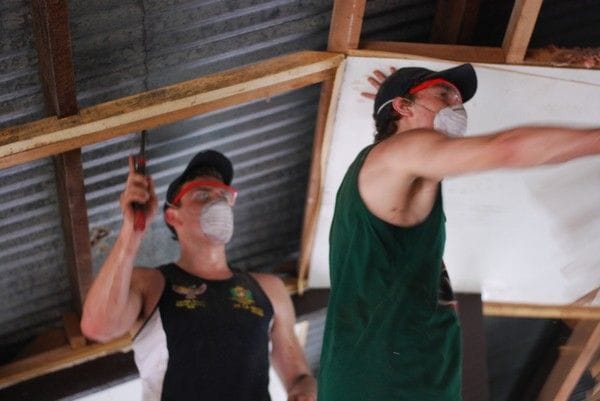 The days were long but enjoyable with good company and a good work ethic. And after a hard day of working we were rewarded by being able to go for a swim in the local river.
The local boys would come around to the De La Salle Brothers' community each day where we were staying; they felt like they were a part of the team.
We were fortunate to be in PNG when they were celebrating the 41st anniversary of their independence from Australia and we marched in the parade with 20 other schools.
With one day left of the trip, the finish line was in sight and the project was close to being finished. The only things left to do was paint and a couple more walls to sheet- unfortunately we ran out of time.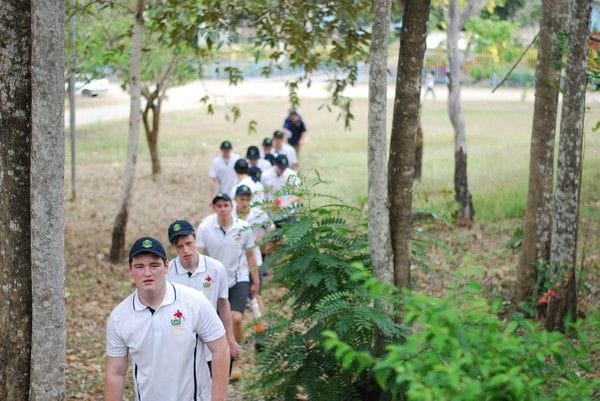 We were moved by the sentiment of the school- throwing a party in our honour for their appreciation of our work; this was overwhelming due to them having so little and yet doing this act of generosity for us.
It was sad to leave, struggling to keep our emotions together when we started to reflect on what we had done.
There truly was, in every sense blood, sweat and even tears experienced during our time away.