A group of senior students and staff from De La Salle College Malvern have engaged in landscaping and building projects while experiencing daily life in an Indigenous community in Western Australia's Kimberley region.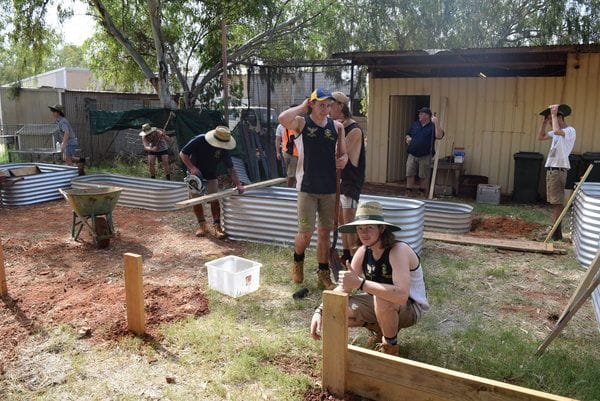 Nine Year 12 Applied Learning students and three staff members were eager volunteers at the Luurnpa Catholic School in Balgo Hills in June.
They worked exceptionally hard on a range of projects covering landscaping, furniture building and preservations, felling dead trees, constructing sustainable vegetable gardens and repairing cyclone and barbed wire fencing.
The De La Salle Malvern students also received a warm welcome from the local community and enjoyed playing sporting activities with the Indigenous children.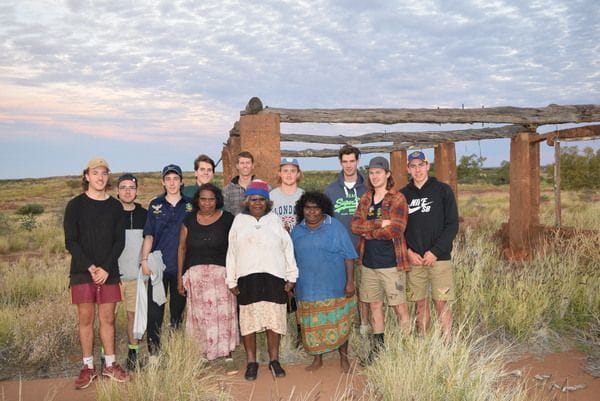 The Victorian Certificate for Applied Learning Coordinator at the college, Mr Tim Hogan said it was a life-changing experience for the students which helped deepen their appreciation of Indigenous culture and customs.
"We were honoured to be taken by an Elder into the surrounding outback, sharing local stories and legends within the community", Mr Hogan said.
"One of the highlights was sharing some time with the male Elders, teaching the young the art of dance, body painting and traditional tool and weapon making", he added.
"The respect and understanding our students gained from spending time in a remote Indigenous community has been priceless".