Posted by Kane Raukura on 30 April 2016
The NZ Lasallian Heritage Programme was hosted from the 28-29 April by De La Salle College in Auckland and was strongly supported by attendees from all three New Zealand schools, including De La Salle College itself, Francis Douglas Memorial College and John Paul College.
A total of 15 participants overall gathered for two very full days of introductory Lasallian Formation.
Wonderful discussion and sharing occurred, with the participants being both very enthusiastic and receptive to what was being presented to them.
Mr. Kane Raukura and Br. Lewis Harwood FSC facilitated the two days and were kindly assisted by two guest speakers Mr. Martin Chamberlain (Principal of Francis Douglas) and Mrs. Marie Hepi (John Paul College).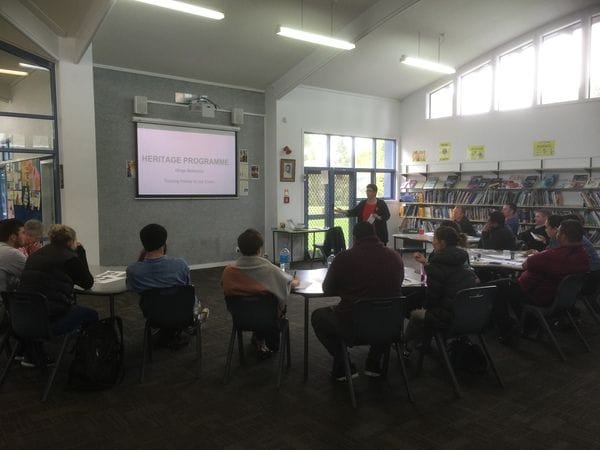 The topics covered were aimed at providing a solid grounding for new staff in a Lasallian school and covered areas such as:
The Story of De La Salle: History and Culture
The Story of De La Salle: Hinge Moments
Our own personal Hinge Moments
Lasallian Principles
What we do in a Lasallian School Bringing the Conduct into the 21st Century
Correction and the Unbearable Teacher
Lasallian Relationships and the Letters of St John Baptist De La Salle.
It is pleasing to note that two of the presenters are Buttimer Graduates (Kane and Martin) and one is about to complete their third year (Marie).
We hope as active Lasallian Partners to continue to give back in formation with zeal and a real drive to teach others around us what it means to be on this wonderful mission together.
On behalf of myself and Brother Lewis, thanks to the participants who were such a great bunch of people your Lasallian journey is well and truly underway!