De La Salle College Revesby Mathematics and Science teacher Mr Michael Justin is looking forward to forging strong professional ties with fellow Lasallian teachers in Pakistan this summer through our District's Twinning program.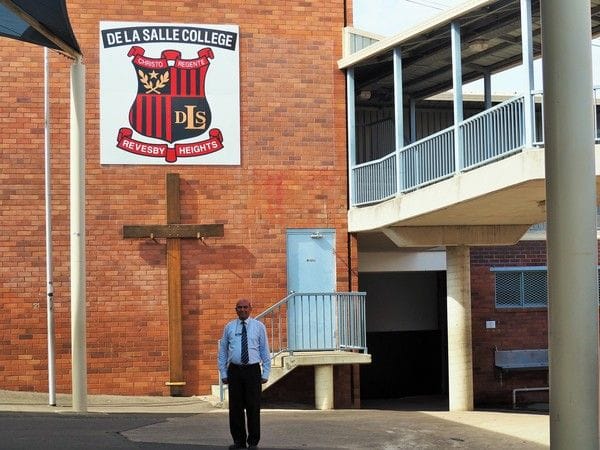 The Pakistan-born teacher will be sharing teaching resources and potentially undertaking some classroom teaching during his stay at La Salle Secondary School in Khushpur and La Salle High School in Faisalabad.
He is also planning longer-term collaboration between the Australian and Pakistani schools, including Skype sessions between classes and the use of Google applications to share teaching resources.
Twinning is an Institute initiative, aimed at forging closer bonds and promoting greater cross-cultural understanding between Lasallian schools and their staff across the worldwide Lasallian family.
In our own District, schools across Australia and New Zealand have embarked upon Twinning arrangements this year with fellow Lasallian schools in Pakistan and Papua New Guinea.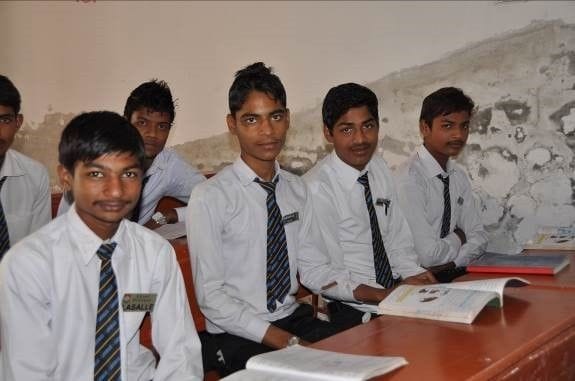 De La Salle College Revesby has reached a Twinning arrangement with La Salle Secondary School in Khushpur which caters for many students living in poverty who struggle to access basic infrastructure including a regular power supply and running water.
The close ties between the schools date back to 2012 when Pakistan became part of our District and De La Salle Revesby made the Khushpur school the prime focus for its annual Mission Action fundraising efforts.
The Revesby students raised over ten thousand dollars on their Founder's Day this year to help support their new twin school after Lasallian Facilitator Mr Steven Zaborski prepared a video presentation giving them a clearer idea of the day to day challenges faced by the students in Khushpur.
A fluent speaker of Urdu, Punjabi and Sindhi, Mr Justin said he hopes to now do what he can to promote closer professional and student links between the two colleges.
"The fundraising has been greatly appreciated and now I am hoping to compliment that with the personal, face to face connection as well", he explained.
As a graduate and later a senior teacher at St Patrick's High School in Karachi, Mr Justin brings with him a strong personal appreciation of Catholic education in Pakistan alongside 14 years of teaching at De La Salle College Revesby.
"I worked alongside the De La Salle Brothers at St Patrick's High and I came away inspired by the great role they have played over many decades in promoting inter-religious dialogue and understanding in Pakistan", he said.
"Many political leaders are alumni of the Catholic schools in Pakistan, including former President Pervez Musharraf who was a graduate of St Patrick's High".
During his visit to Khushpur over the summer holidays, Mr Justin will also be taking with him a video prepared by Lasallian Youth Minister at De La Salle Revesby, Ms Joanne Doueihi which will feature footage around the Sydney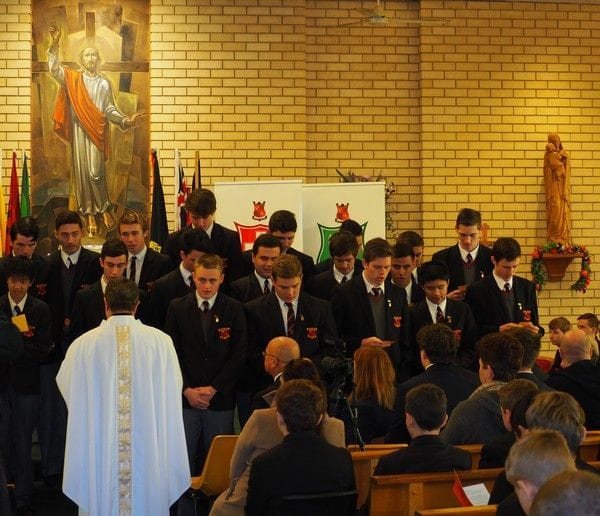 school, including from this year's Founder's Day events.
"It's a great opportunity to promote an ongoing relationship between our two colleges and although we are working in very different environments, we are also very much united as Lasallian schools", Mr Justin said.
"I have been very fortunate to have had strong support from our Principal Tim Logue to embark on this work in Khushpur and I'm also hoping to build upon this next year and potentially travel over the spring holidays to Lasallian schools in Papua New Guinea as well".
"I'd definitely recommend this volunteer opportunity to other teachers as well because it really enhances your work across different cultural contexts and gives you a deeper appreciation of the rich diversity of our Lasallian family".