Posted by Br David Hawke on 8 November 2018
"Transforming Lives, Energising Mission, Sustained by Faith."

I am happy to introduce you to the District Plan 2018-2022. This plan is the culmination of extensive consultation throughout the District and is inclusive of the outcomes of the very successful and engaging District Mission Assembly and District Chapter held in April and July 2018 respectively. Just as you engaged in the process to date I invite you to enter wholeheartedly into the implementation of the District Plan at the local, Sector and District levels.
The District Plan respects and acknowledges the diversity so evident across the District but it also seeks to strengthen the mission through collaborative efforts together and by association both within and beyond the District.
Let's all engage as people of Faith and Zeal to implement the District Plan. I encourage and welcome your active participation.
Let's commend our plan to God in prayer both individually and collectively.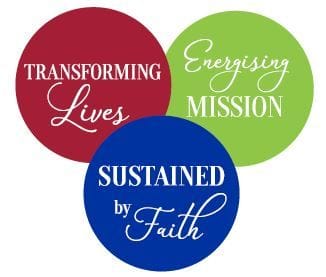 Click HERE to view the District Plan 2018-2022.
Click HERE to view the District Chapter Report 2018.
Yours sincerley,
Br David Hawke FSC,
Visitor