Oakhill College was recently the site of the Mid-Year Formation program for the Young Lasallians Team from across ANZPPNG. With representation from all four Sectors of the District, nearly 20 dynamic young adults gathered from 11-13 July in Castle Hill, NSW including Youth Ministers, a Lasallian Volunteer, two Brothers preparing for their Final Vows Profession, and the Young Lasallians Team.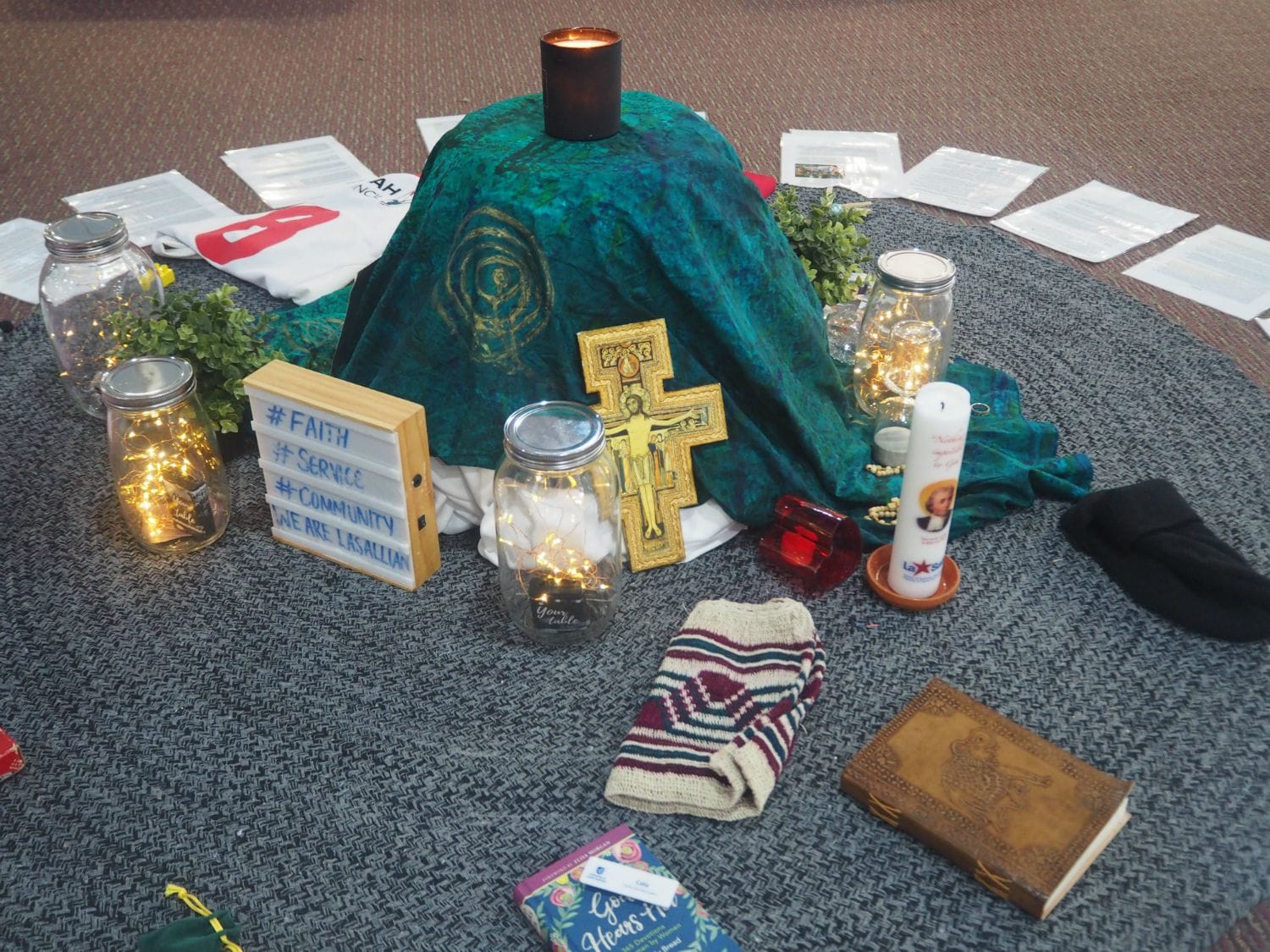 The theme for this year was 'Make No Distinction' and was facilitated by the amazing Young Lasallians Team, Amanda Proulx, Philippe Dulawan, Sebastian Duhau and Damian Khoury. Br David Hawke spent Thursday with all the Youth Ministers and Young Lasallians, participating in Formations discussions and Mass. This yearly formation opportunity follows on from the initial induction, training, and formation for all Youth Ministers which takes place in January before the team assume their roles for the school year. The mid-year gathering allows the team to reconnect in person, to share their experiences and learnings from the first half of the year, and to be professionally and spiritually nourished as they enter they return to their work for the start of Term Three.
Focusing on the theme 'Make No Distinction,' and making effective use of the excellent facilities at Oakhill, the program included workshops, reflection opportunities, team building activities, community meals, and a Mass to which local Lasallians were invited. The team were particularly grateful for the presence and support of many local Brothers, especially Br David Hawke, who presented two sessions and generously supported a community dinner following Mass.