Posted by Br David Hawke on 14 April 2019
Dear Lasallians
The Christian world with the celebration of Palm Sunday today commences Holy Week in preparation for the Sacred Triduum; Holy Thursday, Good Friday and Easter Sunday. This is the most important week in the Christian calendar.
While we work in our respective ministries this week, let's take time to reflect on the key events in the life of Jesus that we celebrate later in the week. We turn first to the various Gospels for our reflection for they offer so much for us to reflect upon during this time of the year.
Our Founder, St John Baptist de La Salle whose 300th anniversary of death we celebrated last week wrote several meditations for the Sacred Triduum which are just as applicable today as at the time of writing. Let's take a few passages from our Founder: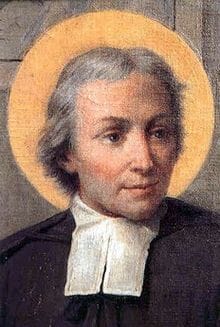 "Today, receive this gift (Eucharist) with respect and thanksgiving. Give Jesus love in return for his love, considering what a great gift you receive" (Med 26.3).
"No one can understand how great the sufferings of Jesus Christ were in his passion" (Med 27.1).
"These sacred wounds not only honour the body of Jesus Christ but also, as St Peter declares, help us recognise that Jesus Christ suffered to give us an example, so that we might follow him and walk in his footsteps" (Med 28.2).
"This feast (Easter Sunday) is a day of joy for the entire Church; that is why we so frequently and so solemnly sing these words of the royal prophet: This is the day the Lord has made; let us rejoice and be glad in it" (Med 29.1).
John's Gospel reminds us of the gift of peace Jesus promised after his Resurrection: "Peace I give to you, my own peace I give you, a peace which the world cannot give, this is my gift to you" (John: 14:27).
Let's continue to be people of peace and pray that the peace promised by Jesus is a gift given to the troubled places in our world.
Happy Easter,
Br David Hawke FSC
Visitor