After over 30 years of inspiring work with the Kutjungka people, the De La Salle Brothers are leaving the remote Indigenous community at Balgo Hills in Western Australia's Kimberley region by early July.
The Bishop of the Broome Diocese, Christopher Saunders has advised that the Luurnpa Catholic School will commence a "new pathway" on 18 July with the appointment of a new Principal, Mr Craig Battams.
The position is supported by the Executive Director of the Catholic Education Office Western Australia, Dr Tim McDonald and is non-negotiable.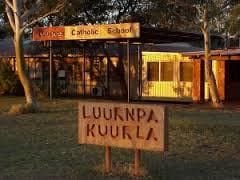 The De La Salle Brothers helped establish the local Luurrnpa Catholic School in 1984, working alongside Indigenous Elders to provide a primary and secondary education to generations of students.
The De La Salle Brothers also established the Kutjungka Trade Training Centre in Balgo, providing strong pathways to employment through vocational education programs for students living in the remote community.
Br Rick Gaffney held the Principal's position at Luurnpa Catholic School for eight years until the end of 2015.
The Provincial of the De La Salle Brothers, David Hawke says the closure of the Brothers' community marks the end of an era in Balgo Hills.
"We are proud of our contribution at Balgo and the opportunities that have been offered there for countless Lasallians to be involved in ministry with the Indigenous people of Australia", Br David said.
"I express my deep appreciation to the Brothers and Lasallian Partners who have served at Balgo and continue to serve there".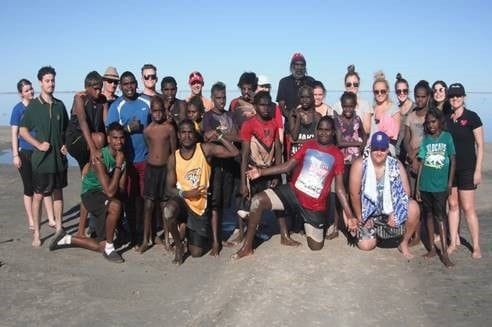 Br David said the highly successful Share the Mission and Lasallian youth ministry programs will continue in Balgo Hills at this stage.
The programs have allowed many senior students and graduates from Lasallian schools around Australia and New Zealand to work as volunteers in a remote community for up to a year.
This has helped them gain valuable insights into Aboriginal culture and customs while providing crucial support to the school and the Kutjungka people.
You can read Br David Hawke's letter to Brothers and Lasallian Partners on Balgo Hills here