La Salle Catholic College in Bankstown has hosted a memorable Thanksgiving Mass and Awards Night , recognising the contribution of around 80 long-serving staff members across eight Lasallian schools in Sydney.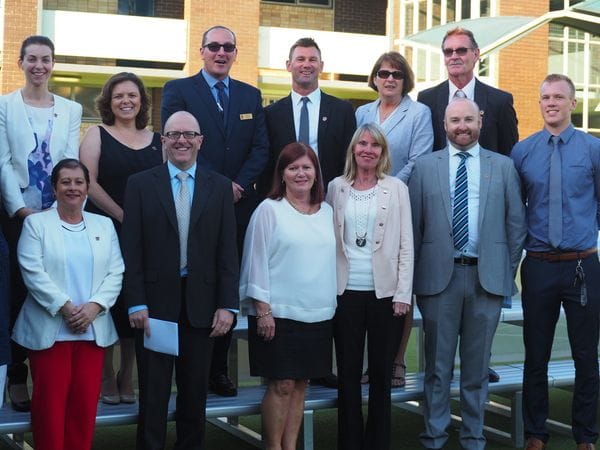 The Awards Night has become an annual event late in Term 4, following the success of the inaugural End of Year Mass and Awards Night, hosted last year by De La Salle College Ashfield.
It is a unique opportunity for staff from across the eight schools united under the Lasallian charism to network and celebrate the long-standing contribution many of them have made to Catholic education.
Awards were presented to staff marking ten or more or 20 or more years of service at La Salle Catholic College, Bankstown, De La Salle Colleges at Revesby, Caringbah, Cronulla and Ashfield, Casimir College in Marrickville, Holy Spirit College in Lakemba and Oakhill College in Castle Hill.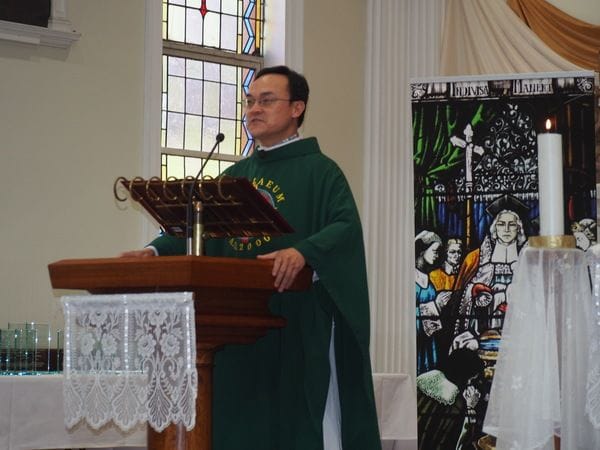 In a Thankgiving Mass at St Felix De Valois Church in Bankstown, Fr Joseph Lam used his homily to reflect upon the unique ministry of the Lasallian teacher as promoters of mercy in their schools.
"You have a duty to not only nurture intellectual, but also spiritual growth in the students entrusted to your care, to provide them with a strong foundation for a spiritual life ahead of them", Fr Joseph said.
"And just as Jesus paid attention to the lepers and those excluded from society, you too have a duty to care for all your students, whatever background they come from, inspired by your Founder, St John Baptist de la Salle".
During the awards ceremony, long serving teachers were each presented with an engraved trophy by Brother Visitor David Hawke and the Executive Director of the Lasallian Mission Council, Mr Merv McCormack.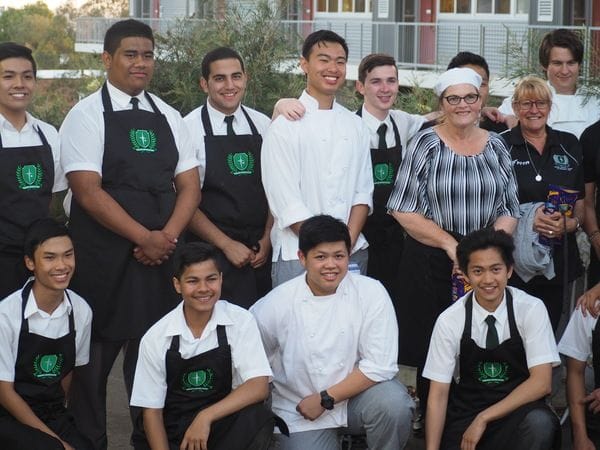 One of the award recipients, Br Gerald Barrett has worked a remarkable 43 years as a teacher and Principal in six Lasallian schools across Australia, including over 10 years at his current school, La Salle Catholic College in Bankstown.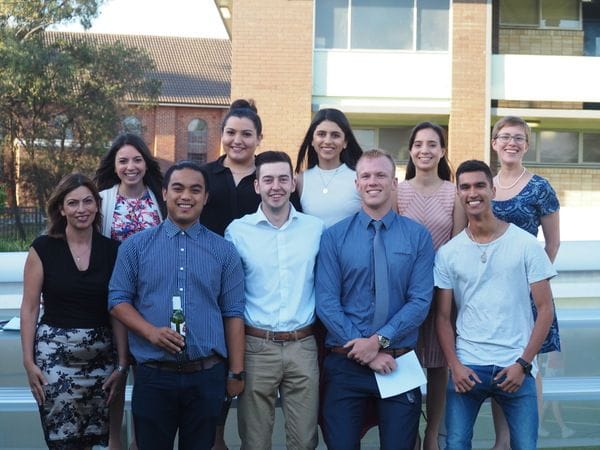 Following the awards presentation, the guests gathered in the school courtyard for an evening reception with hospitality students from La Salle Catholic College providing outstanding catering for the event.
The Lasallian Mission Council expresses its sincere thanks to La Salle Catholic College Principal, Mr Michael Egan and his staff for hosting an event that has now become an annual highlight on the calendar for Lasallians in Sydney.