Posted by Laura Ballerini on 27 August 2021
Dear Lasallians,
Greetings from the Secretariat of Solidarity and Development in Rome.
I hope this message finds you well.
I would like to kindly invite you to this online event focused on Education to Development & Global Citizenship.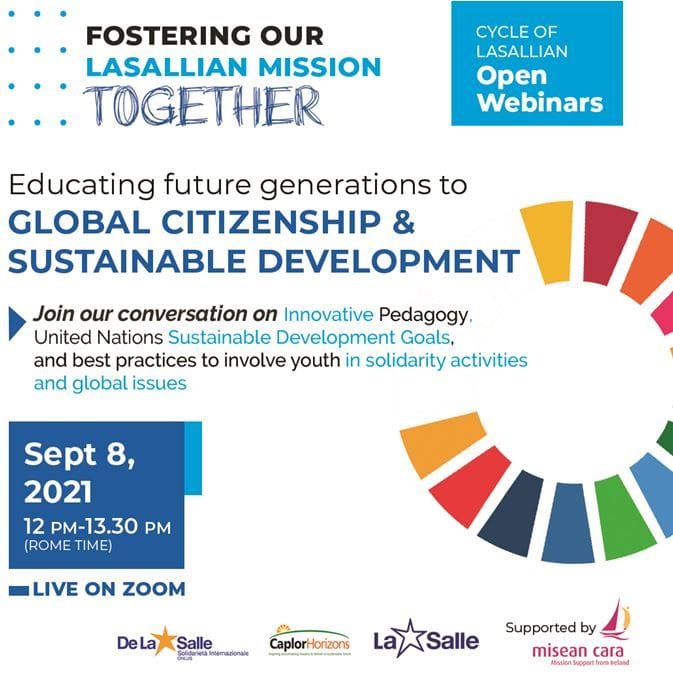 On September 8th at 12 PM Rome Time, don't miss the first meeting of our cycle of Lasallian open webinars!

How can we bring the new generations closer to global issues?

How can we involve children and youth in solidarity activities for a sustainable future?

How do we empower them to becomeactive citizens and agents of change?

Join us on Zoom to participate in this conversation where we will share stories, experiences, and ideas.

Everyone is invited! Share this invitation with those who may be interested.
Simultaneous translation will be available in French, Spanish, and English.