15 Young Lasallians are preparing for a life-changing year ahead as volunteers serving some of the most marginalised communities across Australia and New Zealand under an expanded Share the Mission program.

Now in its 13th year, the "gap year" style program has proven to be particularly popular with young adults who are eager to share their talents with those in greatest need.
From volunteering their time as teachers' assistants, sporting coaches and homework tutors, the Share the Mission volunteers have a unique opportunity to put the Lasallian values of faith, service and community into practice in schools and other workplaces.
The program has been expanded next year to cover new schools in Port Moresby and Rotorua as well as volunteer work in western Sydney with the Lasallian welfare agency,yourtown.
In a strong demonstration of their commitment to Lasallian values, four Share the Mission volunteers from this year's program have dedicated themselves again to another year of service in 2017.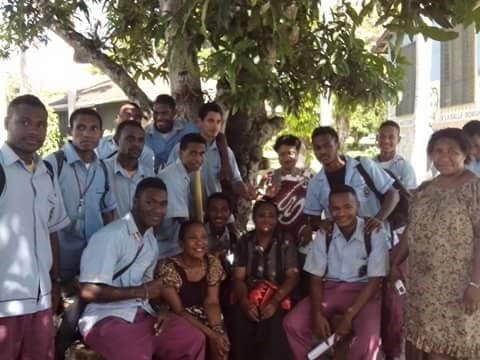 St Bede's College Mentone alumni Adam Heaton and Aleksander Grizelj, Oakhill College graduate Sidney Chan and De La Salle College Mangere alumni Scott Lealaisalanoa will all spend another year as volunteers, but this time at two Port Moresby schools- De La Salle Secondary School in Bomana and La Salle Technical College in Hohola.
Alongside them will be another Oakhill College graduate, Matthew Murrie.
The five Young Lasallians will volunteer as literacy and homework tutors and as sporting coaches in the two PNG schools.
Also under an expanded program in 2017, two graduates from La Salle College Middle Swan in Perth, Claudia Jones and Indianna Scuderi will make the long journey to Rotorua in New Zealand where they will work as volunteers at John Paul College.
They will play an active part in the school's social justice programs, offering food packs to the needy and working as tutors at a Homework Centre catering specifically for Maori and Pasifika students.
In another exciting new development next year, two Share the Mission volunteers will play a pivotal role providing support to the unemployed through the Lasallian welfare agency, yourtown in Sydney.
St Bede's College graduate Joshua Cant and St Francis Memorial College New Plymouth alumni William Peters will work as literacy and numeracy tutors and provide support to disadvantaged Indigenous youth looking for work in the Campbelltown region.
The popular Share the Mission placements at La Salle College in Perth and De La Salle College Mangere in Auckland will continue again next year.
Three Young Lasallians from New Zealand will spend a year providing support to Indigenous students from remote communities boarding at La Salle College in Perth.
John Paul College Rotorua graduates Tacy Aitchison and Melkorka Leggett will join with Francis Douglas Memorial College alumni Daniel Wells and St Bede's College Mentone graduate Joel Harriss as volunteers at the Perth Lasallian school.
Meanwhile in Auckland, two Young Lasallians from Australia will spend a year as teachers' assistants and sporting coaches at De La Salle College Mangere.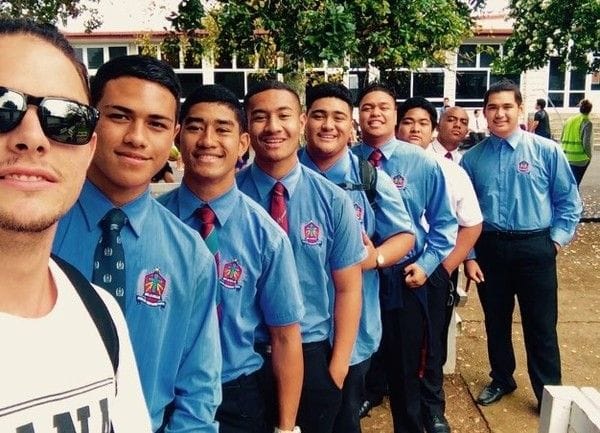 St Bede's College alumni Patrick Heenan and De La Salle College Revesby graduate Tristen Turi will continue the long-standing placement at the school which caters for students from some of the most disadvantaged areas of New Zealand.
All participants in Share the Mission undergo a week-long orientation program before they are sent on their year-long placement and also receive ongoing support from a mentor throughout the program.
"We keep these young people in our thoughts and prayers and thank them and their families for their extraordinary generosity", said Director of Lasallian Volunteers, Br Tony Cummins.
Br Tony also expressed his gratitude to yourtown, the Lasallian schools and De La Salle Brothers' communities involved in the program and colleague Stefanie Lloyd for the strong coordination and support that has gone into planning Share the Mission 2017.