Posted by Merv McCormack on 24 January 2017
As most Lasallians of the District of Australia, New Zealand, Pakistan and Papua New Guinea will know, Mr Michael Kenny concludes his appointment this Friday, 27th January.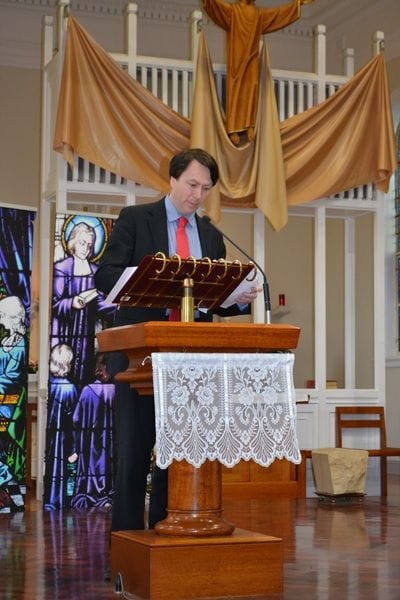 During his time as Communications Officer, Michael worked diligently and professionally in acknowledging and promoting the huge range of projects and initiatives occurring across the District through launching the monthly Journal La Salle and the weekly publication, Lasallian Outlook.
Working with others, but assuming major responsibility himself, Michael's leadership of the development of the new District website in 2015 and the related social media channels, reflected his determination to recognise and celebrate the wide scope of works occurring daily in the Lasallian world.
All projects, small and major, were significant enough to capture Michael's interest. Indeed, it became an item of some curiosity and amusement within the Provincial Office that Michael's ability to bi-locate and report on events happening simultaneously in different countries, rivalled that of St Martin de Porres.
On behalf of all Lasallians across the District, I extend very best wishes to Michael as he commences employment with Broken Bay Institute- The Australian Institute of Theological Education.