Members of the De La Salle Brothers District Council have held their first ever meeting in Pakistan.
Pakistan became part of our district in 2012 and the seven members of the council held their final meeting for 2015 in Multan.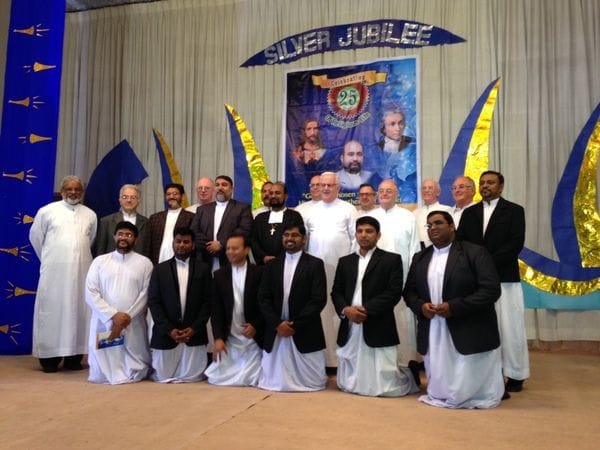 The meeting coincided with celebrations to mark Multan-based Br Zafar Daud's Silver Jubilee as a De La Salle Brother.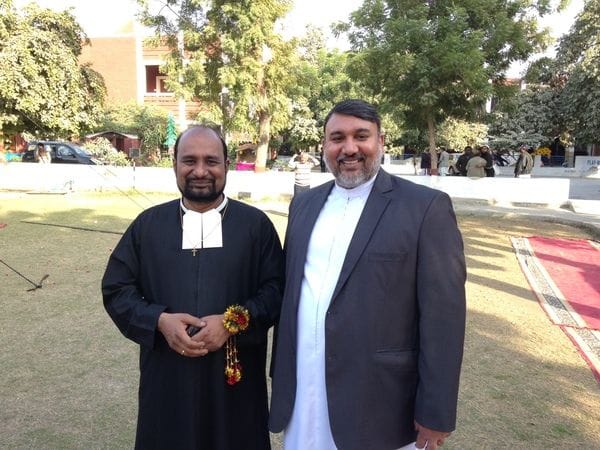 The Bishop of Multan, the Reverend Benny Mario Travas celebrated a mass to mark the occasion at La Salle Higher Secondary School where Br Zafar is Principal.
Around 300 people attended the celebrations which included singing and dancing led by students at the school and a festive lunch under a marquis set up on the school grounds.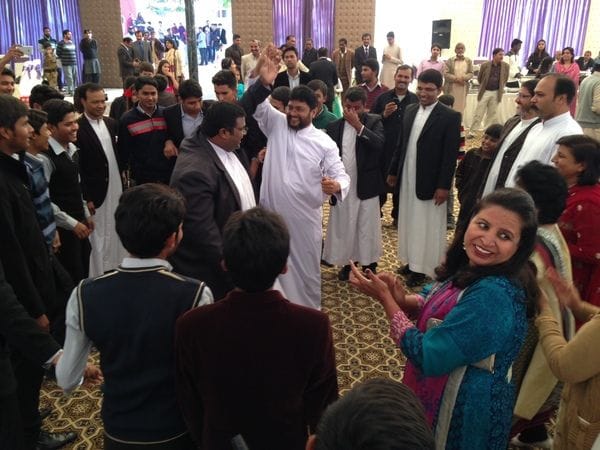 Among those attending the festivities were Brother Visitor David Hawke and Auxiliary Visitors Shahzad Gill and Chris Gorringe.
Br Zafar is the longest serving De La Salle Brother since the order started its mission work in Pakistan in 1960.
He is the only Brother so far to have reached 25 years of profession in Pakistan.
Among those attending the celebrations were a group of aspirants considering a vocation as a De La Salle Brother.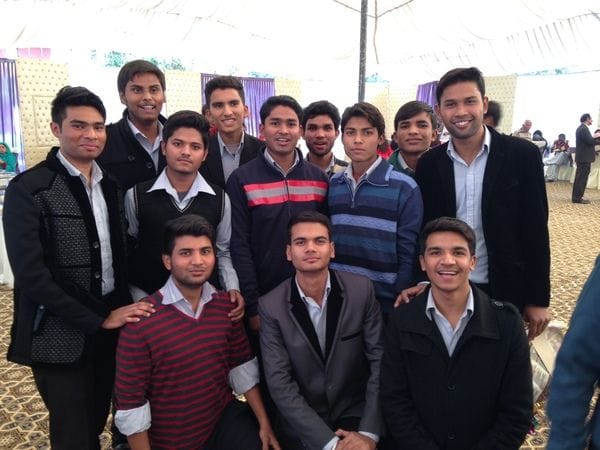 There are currently 16 aspirants in Pakistan where the average age of a De La Salle Brother is only 34.
The De La Salle Brothers have a strong record of promoting education in Pakistan over many decades and can boast a former Prime Minister, Yusuf Gilani amongst their alumni.