Posted by Ria Greene on 13 May 2016
At St Bede's College Mentone, Founder's Day actually became Founder's Week with a series of lunchtime activities organised by senior students, culminating in the Founder's Day Mass on Friday.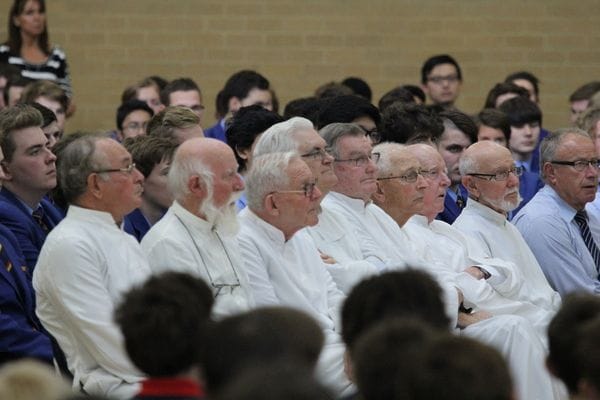 We were privileged to have many Brothers present at the Mass; those on staff (Brother Garry Coyte, Br Quentin O'Halloran, Brother Michael Porter and Brother Jack Kidd) were accompanied by members of both the Mentone and Malvern Brothers' communities.
To honour the Founder's initiative of educating students in their mother tongue of French, the Readings and Prayers of the Faithful were read in various languages to reflect the cultural heritage and language studies of some of the students at St Bede's College.
The presiding celebrant, Father Andrew Jekot even read the gospel in Polish; his first language.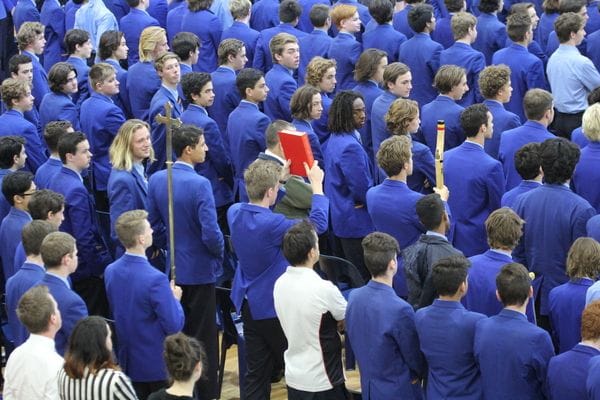 To heighten the appreciation of unity in diversity an Aboriginal Message Stick was inducted into the College, reminding us that the Good News of Jesus Christ transcends cultural and language differences.
In his homily, Father Andrew encouraged all to pursue their dream just as St John Baptist de la Salle did; in so doing great things will be achieved to bring about God's Kingdom.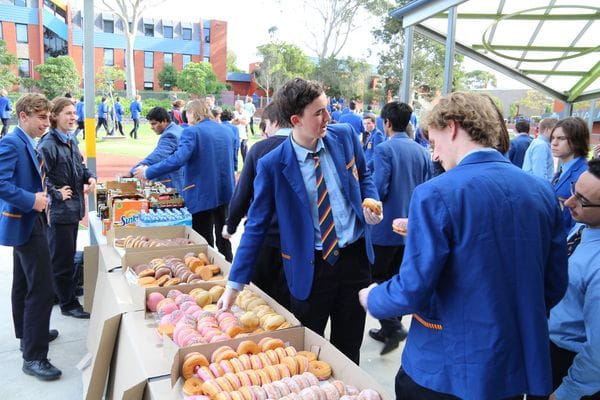 To mark the celebration, all students enjoyed a very special treat after Mass; a doughnut and a soft drink.