Staff based at the Provincial Office of the De La Salle Brothers in Sydney have gathered for a luncheon with a strong French theme to mark the Feast Day of our Founder, the Patron Saint of Teachers, St John Baptist de la Salle.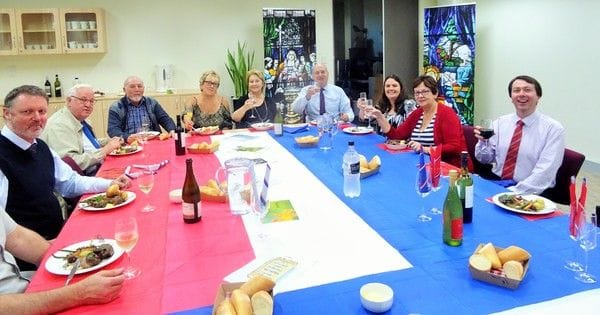 Brother Visitor David Hawke, Auxiliary Visitor Br Chris Gorringe and the Executive Director of the Lasallian Mission Council Merv McCormack were among the guests who enjoyed a delicious lunch prepared by Office Administrator Pauline Toms.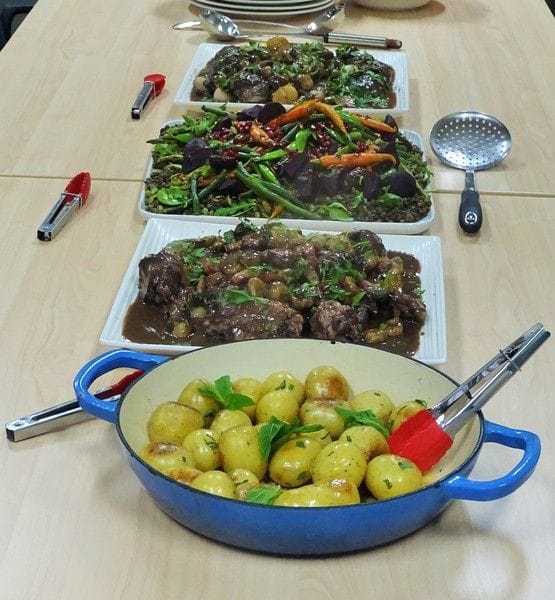 Guests enjoyed a coq au vin, a crème brulee, cheese and fruit platters and sparkling wine to honour the Feast Day of the French-born saint who continues to inspire Lasallians in schools and other workplaces today.
The table cloths and serviettes were decorated in French colours and it was also a chance for the Provincial Office to celebrate a belated birthday for Vocation Commission Chair Br Colin Griffin.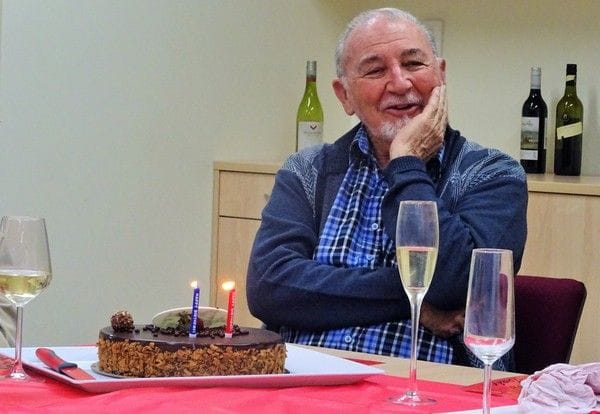 Schools across our District are also marking Founders Day through masses and other community-wide celebrations to honour the legacy left by St John Baptist de la Salle.