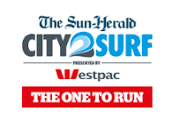 Funrunners in Sydney and Perth can help raise vital funds for theLasallian Foundation while getting fit as well.
The WAtoday Swan River Run on 24 July and the City 2 Surf in Sydney on 14 August are both great opportunities to help support the Lasallian Foundation and its programs which help improve the standard of living for communities across the Asia-Pacific region.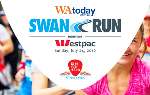 Among those running for the Lasallian Foundation in the City 2 Surf this year is the Assistant Youth Ministry Coordinator Jordan Bottalico and Oakhill alumni and Co-Founder of Project Kokoda, Rhys Jack.
"I see this as a great way to support the Foundation's programs, whether that is helping a remote preschool in Papua New Guinea or through promoting greater access to education for girls in Pakistan", Jordan said.
"I ran the City 2 Surf last year too, but this year I'm planning on setting myself a new challenge to donate more money for every minute I can improve on my personal best time from last year".
Jordan is encouraging fellow Young Lasallians to also join in the funruns and nominate the Lasallian Foundation as their charity.
Funrunners need to register first on the official event page as well as create their own supporter page through Everyday Hero.
Feel free to contact the Lasallian Foundation if you have any questions.