God made Teachers
Posted by Kane Raukura on 6 September 2016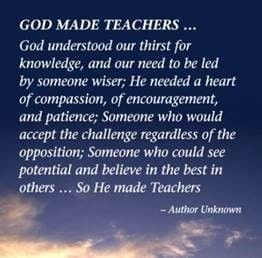 "Reflect on what St Paul says, that God has established in the church apostles, prophets and teachers, and you will be convinced that he has also established you in your ministry."
(MTR 9:1 Med 201.1)
Live Jesus in our Hearts!
Author:
Kane Raukura
About: Lasallian Facilitator at De La Salle College in Mangere East, New Zealand.