Posted by De La Salle College, Caringbah on 22 February 2021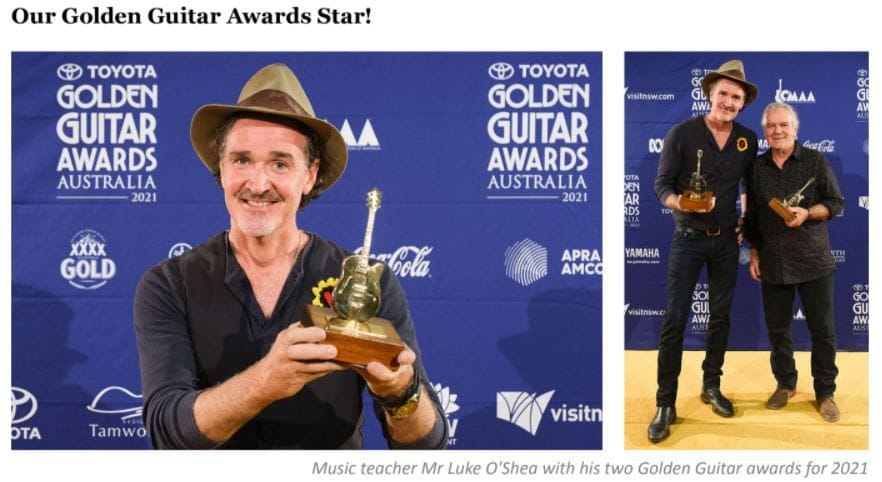 Mr Luke O'Shea, Music teacher at De La Salle College Caringbah, recently won two Golden Guitars at the 2021 Tamworth Country Music Festival.
Luke won the Heritage Song of the Year award for the song 'Happy Australia Day', which was written and performed with Kamileroi Man Mr Kevin Bennett (pictured above right).
The song and video were designed to be used as teacher resources to provide students with a new and valuable perspective of Australia's shared history. Through learning about the past, Mr O'Shea's belief is that we can better understand our current divided situation that this can then hopefully help us make more informed decisions that can unify us in the future.
His second award was for the Traditional Country Album of the Year for his album 'There In The Ochre'.