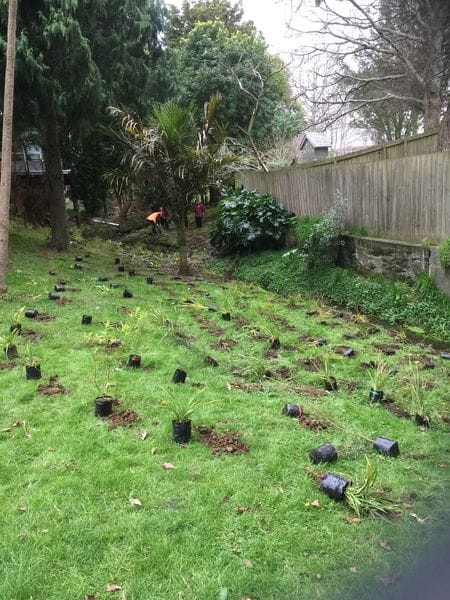 Drawing upon the inspiration of Pope Francis and his call to protect all creation, students at De La Salle College Mangere formed an Envirocouncil last year which has been recognised with a national award for its work in promoting a more ecologically sustainable school.
The current council has around 25 Year 9 students, who have led the setting up of a new Arboretum and a Sustainability Garden for the South Auckland school.
Through a partnership with Auckland City Council, around one thousand native trees and shrubs will be planted at the college.
Through the school's science curriculum, students have been monitoring changes in chemicals such as nitrates and phosphates in local waterways and the Envirocouncil has also conducted a school-wide waste audit.
The new Arboretum will include traditional Maori and Pacifica medicinal gardens and through the Sustainability Garden, students are propagating and growing crops throughout the year using organic methods and the college's large worm farm.
The Head of Science and Lasallian Facilitator at De La Salle Mangere, Kane Raukura said the college was recently recognised at the national level as a "Bronze" Enviroschool for its efforts.
"The students are being taught the huge value of our environment and how the circle of life truly binds us all together", Kane explains.
"We have drawn directly on the words of Pope Francis who urged us to protect Christ in our lives, so that we can protect others and protect creation", he adds.
"It means respecting each of God's creatures and respecting the environment in which we live".