For a quarter of a century, Kids Helplinehas provided critical phone and online counselling support to generations of young Australians, saving many lives.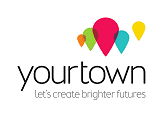 Kids Helpline is Australia's only national 24/7 counselling service specifically for children and young people aged 5 to 25 years, but it relies upon an Art Union and public and corporate donations to continue its inspiring work.
Theyourtown service is having to meet growing challenges reaching those in need, with the level of youth suicide in Australia increasing by 5 percent over the past two years alone, including growing cases of suicide amongst teenage girls.
Australian Bureau of Statistics figures also show that suicide is sadly the leading cause of death among young people aged 12-25, with nearly 400 young people taking their lives last year alone.
Indigenous Australians are twice as likely as non Indigenous Australians to take their own lives.
Kids Helpline responds to thousands of contacts each year related to suicidal thoughts, but sadly there are potentially some callers who don't get through to a counsellor because of the high demand for these services.
You can help ensure more children and young people in need of support can access a Kids Helpline counsellor through supporting the yourtown service's Christmas appeal.
Please donate generously to help this Lasallian agency continue its pivotal work serving those in greatest need.