Students, staff and parents from James Sheahan Catholic High School in Orange have contributed generously to a High Tea fundraiser to support Lasallian projects in Sri Lanka.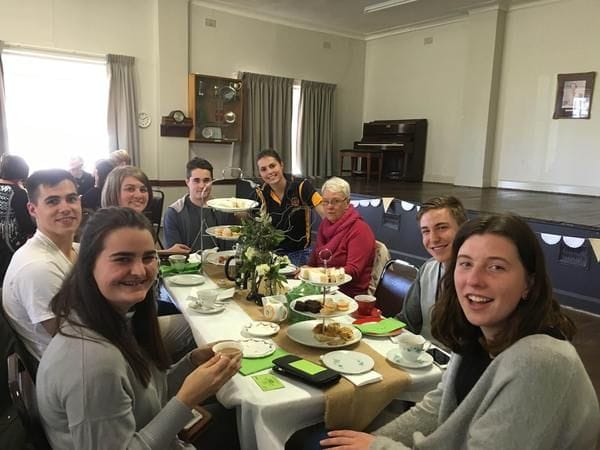 Around 120 people attended the fundraiser last weekend which was organised by senior students and staff who will be travelling to Mannar in the upcoming school holidays to work in schools, run by the De La Salle Brothers.
Mannar is a very poor, predominately Tamil area of northern Sri Lanka which was badly affected by the decades-long civil war in the country.
15 senior students and three staff members from James Sheahan Catholic High will visit 10 Lasallian schools around Mannar and will also visit a vocational training centre for young women from disadvantaged backgrounds in the capital city, Colombo.
"The students are required to fully fund their own personal expenses, including travel and accommodation costs with many taking on part-time work to do it", explained Relieving Principal, Mr Peter Meers who is one of the staff members on the Sri Lankan Mission Team.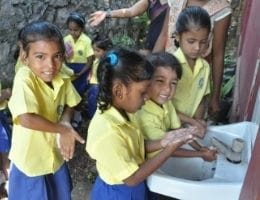 "They have spent the past twelve months fundraising to cover the cost of the trip and for the purchase of educational resources to donate to the schools run by the De La Salle Brothers around Mannar", he added.
The High Tea is one of a number of fundraising activities the students from the Orange school have been involved with over the past year, with their efforts also extending to selling tie-dye t-shirts, chocolates and a stall at the annual school fair.
"The Mission Team activities reflect the school's strong commitment to its dual charisms of the De La Salle Brothers and the Mercy Sisters", Mr Meers explained.
"It is also a tangible demonstration of our core values of Courage, Compassion and Hope in the current Year of Mercy".