Senior students from the eight Lasallian schools across Sydney have spent a rewarding day learning important leadership skills and enhancing their faith development at the annual Encounter Day.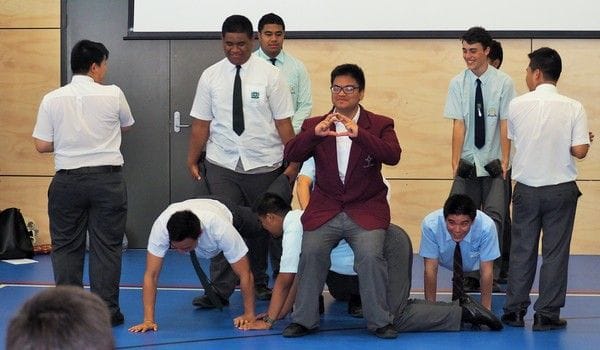 Around 140 students attended the event which was hosted on 21 November this year by Holy Spirit College in Lakemba.
It brought together students, accompanying staff and Lasallian Youth Ministers from La Salle Catholic College Bankstown, Oakhill College Castle Hill, De La Salle Colleges at Ashfield, Caringbah, Cronulla and Revesby, Casimir College Marrickville and the host school, Holy Spirit College Lakemba.
The students also benefited from the involvement of three De La Salle Brothers in the group activities- Brothers Colin Griffin, Pat McCarthy and Gary Wilson.
The Encounter Day not only helps the students prepare for key leadership roles in their schools next year, but also forges closer ties between schools united under the Lasallian charism.
This year's event featured presentations and fun group activities led by Lasallian Youth Ministers and members of the Lasallian Mission Services team on what it means to be a Lasallian leader in schools today.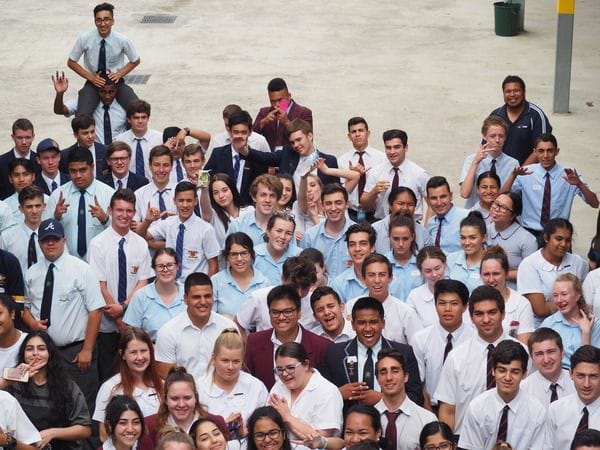 Through a series of workshop sessions, the students gained a deeper understanding of the challenges they are likely to encounter as leaders in their colleges next year and how they can draw upon their faith to work together to find solutions.
One of the highlights of the day was a memorable presentation by Assistant Director of Formation (Young Lasallians), Ms Amanda Proulx who reflected upon her personal journey as a Lasallian, coming from the United States and settling in Australia earlier this year.
Amanda spoke about the strong mentors she had when first embarking upon her work as a Lasallian teacher in the United States and the common values which unite Lasallian schools and workplaces wherever they are around the world.
"At the heart of that is the central belief that we are part of a community and as we go about touching the hearts and minds of the students under our care, we do that together and by association with our fellow Lasallians", Amanda told the students.
It was through her studies at the Buttimer Institute of Lasallian studies that Amanda met a new mentor in the Executive Director of the Lasallian Mission Council, Mr Merv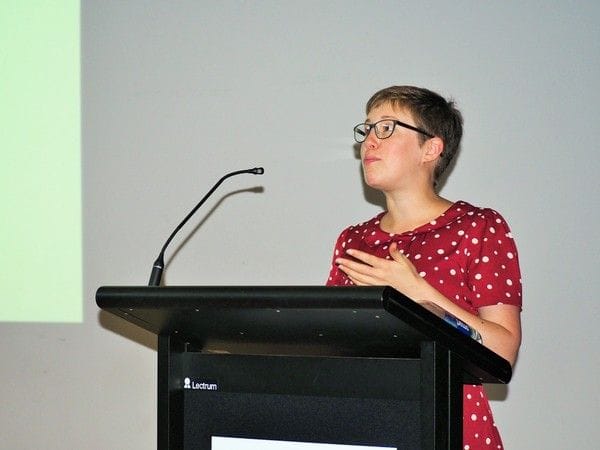 McCormack, who encouraged her to take on a new leadership role in Sydney.
"And so I encourage you all to be open to new opportunities as you leave school because you gain so much on a personal level from stepping outside your comfort zone and living in another country", Amanda said.
"Ultimately, you learn more about yourself through that whole experience which can be a bit daunting at first, but fundamentally life-changing."
"And we share so much in common as Lasallians, united by common values but simply lived out in different contexts, different cultures and different countries".