Students from Holy Spirit College Lakemba have played a central role in a Special Liturgy in Sydney, marking the 30th anniversary since Saint Pope John Paul II delivered a landmark address on Indigenous rights in Australia.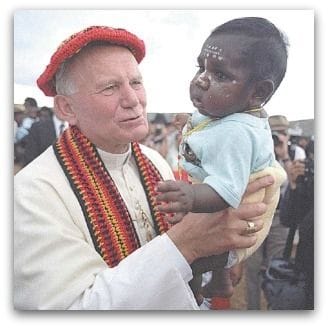 On a visit to Alice Springs on 29 November 1986, the Polish-born Pope helped shape the pathway towards Indigenous reconciliation through a speech in which he expressed his deep personal empathy over the cruel injustices and dispossession of land faced by generations of Aboriginal and Torres Strait Islanders.
The historic speech continues to inspire Australian Catholics today through its strong condemnation of racism and its celebration of the contribution Indigenous culture and customs have made to Australia's way of life.
The Sisters of Saint Joseph organised the 30th anniversary Liturgy at Mary MacKillop Place in North Sydney on 25 November with the Lakemba students contributing as singers, readers and in the role of Master of Ceremonies, under the direction of Religious Education Coordinator, Mrs Kimberley Logue.
It was a particularly significant occasion for the Holy Spirit College students as a part of a dual charism school which honours the contribution made by the Sisters of St Joseph and the De La Salle Brothers.
The Sisters of Saint Joseph have praised the Holy Spirit College students for the mature and reverent way they conducted themselves throughout the Liturgy and for the tremendous school spirit which was evident amongst all the participants.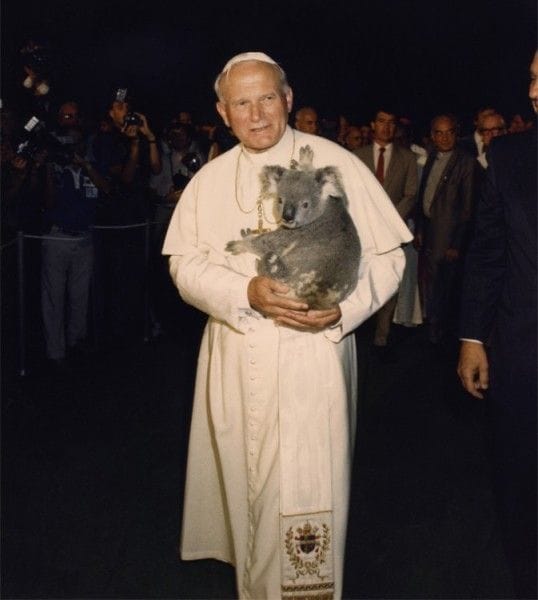 Two of the Holy Spirit College students, Nathan Fayad and Jonathan Youssef read extracts from the Pope's address during the ceremony.
"Your culture, which shows the lasting genius and dignity of your race, must not be allowed to disappear", Pope John Paul told those gathered in Blatherskite Park in Alice Springs.
"Do not think that your gifts are worth so little that you should no longer bother to maintain them. Share them with each other and teach them to your children", he emphasised.
"Your songs, your stories, your paintings, your dance, your languages, must never be lost."
"You are part of Australia and Australia is part of you. And the Church herself in Australia will not be fully the Church that Jesus wants her to be until you have made your contribution to her life and until that contribution has been joyfully received by others."