Posted by Michael Kenny on 15 May 2016
Lasallians from across our District have united in a major celebration at Oakhill College in Sydney to pay tribute to eight remarkable men, marking their 50th or 60th anniversary as De La Salle Brothers this year.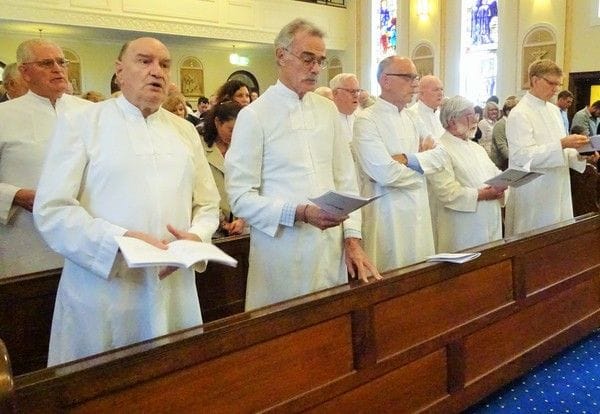 A mass was held on 15 May at the De La Salle Chapel in a building familiar to many of the Brothers as their training centre when they entered the novitiate more than half a century ago.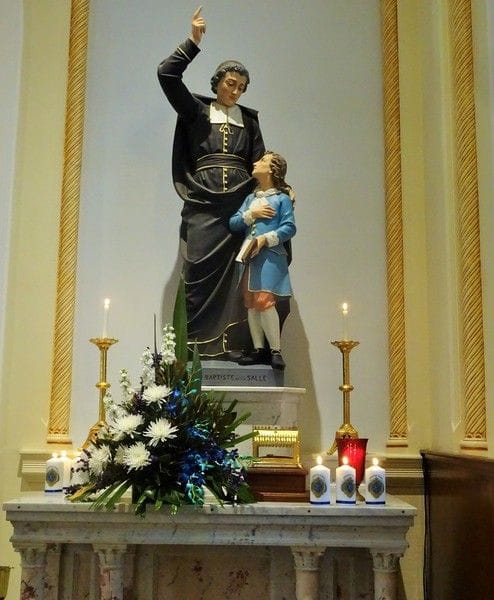 The celebrations coincided with not only Pentecost Sunday, but also the Feast Day of our Founder, St John Baptist de la Salle.
The celebration truly reflected the rich diversity of the Lasallian Mission, with half the Brothers having worked for yourtown (formerly BoysTown) and many having spent lengthy periods in Papua New Guinea and New Zealand.
Br William Good from the Scarborough community and former Provincial and recently retired yourtown chair Br Ambrose Payne were marking their Diamond Jubilee, having joined the order in 1956.
Currently based in Rome as Interim Bursar of the Institute, Br Ambrose was unfortunately unable to attend the event.
Six Brothers celebrated their Golden Jubilee, including the Lasallian Facilitator at yourtown, Br Timothy Peter and yourtown's Lasallian Coordinator at Blacktown in Sydney, Br David Zande.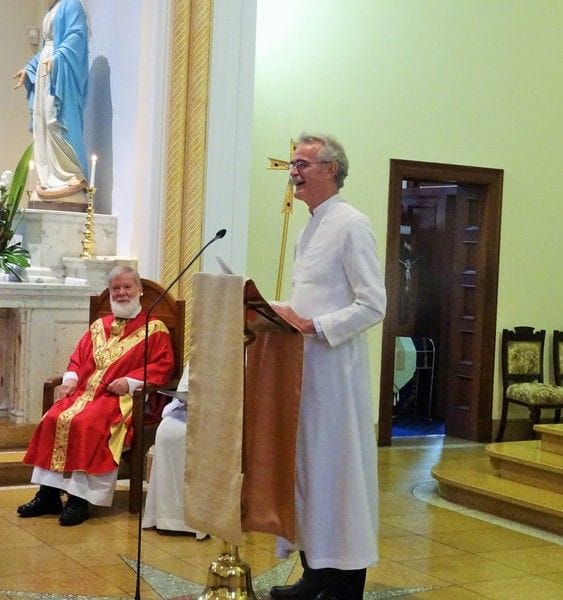 Also marking his 50th anniversary was Br Denis Loft, well known for his work with Solidarity for South Sudan and as the former Principal of the Hohola Youth Development Centre and Jubilee Catholic Secondary School in Port Moresby.
Two Brothers from the Cronulla community, Gary Wilson and Geoffrey Kennewell also celebrated their Golden Jubilees, both having made a significant contribution to the Lasallian mission in Australia and beyond our District borders as well.
And from the Malvern community, Br Gabriel O'Shea marked his Golden Jubilee, well respected for his work in the remote PNG Highlands communities of Tapini and Mount Hagen in the 1980s and 1990s.
The mass was celebrated by an Old Boy of De La Salle College Malvern, Fr Brendan Hayes, currently the Parish Priest of Armadale and Toorak in Melbourne.
Alongside him on the altar as Acolyte was a fellow Old Boy of Malvern and Lasallian Benefactor, John Hogan, who established an alumni network for Lasallians in Canberra in the 1970s which continues to flourish today.
In his homily, Fr Brendan paid tribute to the level of faith, fidelity and endurance displayed by the Jubilarians.
He said that same tenacity was shown over three hundred years ago by St John Baptist de la Salle who faced many setbacks in his life, but never lost sight of his commitment to the poor.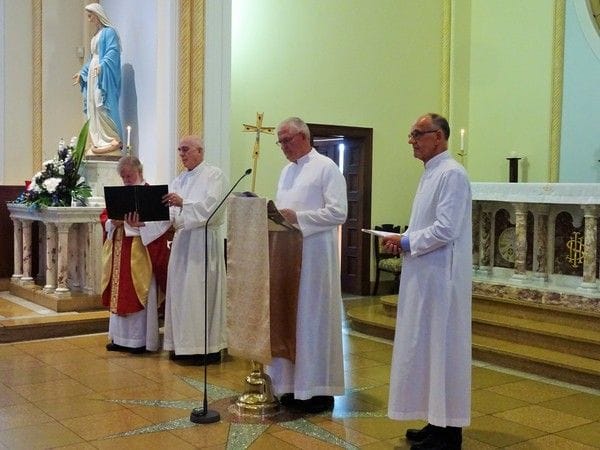 The Jubilarians led the readings and prayers of the faithful at the mass before renewing their vows, with each Brother presented with a candle with the Signum Fidei crest which they all placed around the Founder's statue in the chapel.
After a moving rendition of Salve Regina, the mass ended, but the celebrations continued at a lunch held at the nearby Centenary Sports Centre.
During the lunch, the Principal of St Bede's College Mentone and Member of the District Council of the De La Salle Brothers, Br Garry Coyte delivered a memorable address where he drew comparisons between the challenges faced by the ANZACS during World War One and the current Jubilarians.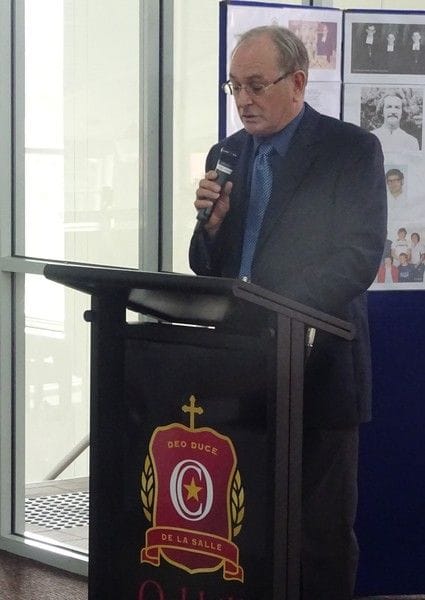 "Like the Anzac men and women, you began a journey some 50 years ago which is now a story", Br Garry told the gathering.
"I am sure that like the ANZAC men and women, you knew little of what lay ahead, the many challenges, the difficulties and those parts of the journey characterised by sadness and joy", he added.
"Similarly to the ANZAC men and women, so much seemed unknown and perhaps not even possible, and yet as individuals, you gave of yourself and became part of the wonderful story of Christian education."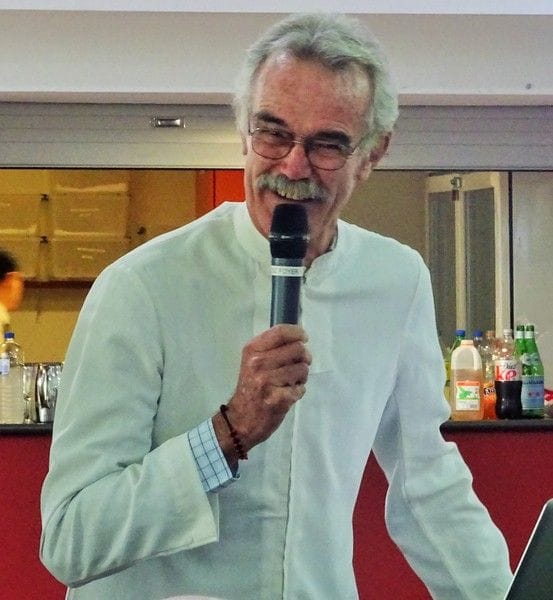 Golden Jubilarian Br Denis Loft entertained the packed centre with personal anecdotes from the Brothers and spoke about his own journey from teaching senior mathematics at Malvern to supporting communities struggling amid a brutal war in South Sudan.
For Diamond Jubilarian, Br William Good, some of his fondest memories were from his work at the Holy Trinity Teachers College in Mount Hagen in the 1990s.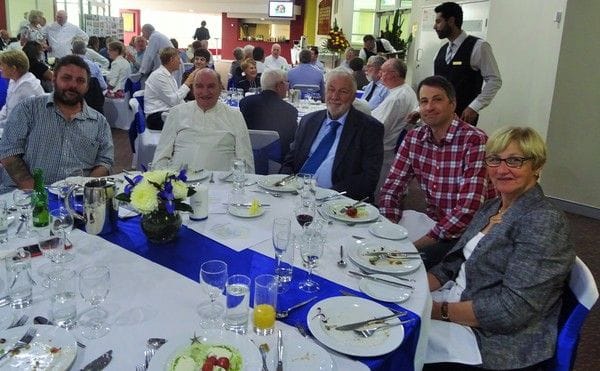 "I saw first hand some of the inspirational work done there to help train primary teachers to work in some of the most remote areas of PNG", Br Bill explained.
"I lectured in the maths and science department there and I gained a great deal of satisfaction seeing new teachers, full of energy, ready to embark on such important careers ahead of them".
De La Salle Ashfield Old Boy, Br David Zande spent twenty years teaching across schools in Australia and New Zealand, before turning his attention to welfare work through yourtown in 1993.
"It's been a really rewarding experience, from counselling prison inmates, young people with mental health issues and providing support to help the long-term unemployed make the transition back to work", he explained.
"Our Lasallian mission has been enriched through going beyond the purely classroom setting and branching out into welfare work through yourtown".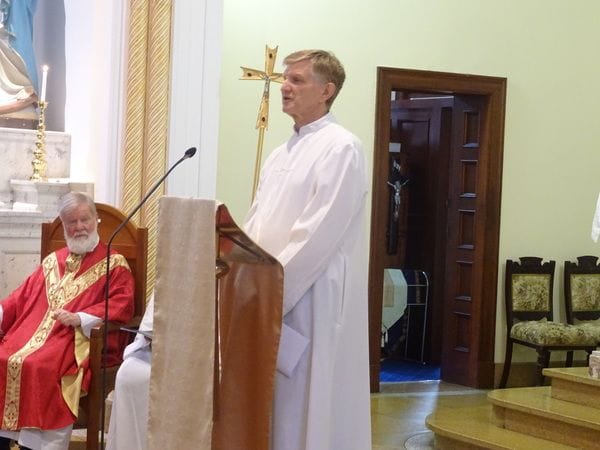 An Old Boy of De La Salle Caringbah, Br Gary Wilson was inspired by a number of Brothers who taught him to consider religious life and he believes the current crop of Golden Jubilarians were blessed to enter religious life at an exciting time for the Catholic Church in 1966.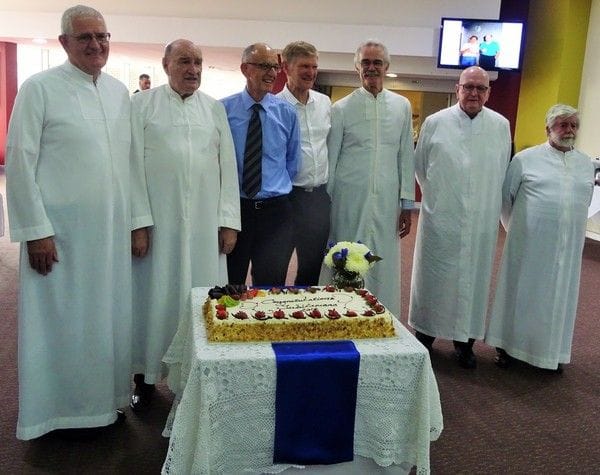 "It was shortly after Vatican Two when there was a tremendous sense of renewal in the Church which had filtered its way down to Australia as well", he said.
"We all knew we could complete our training as modern De La Salle Brothers who were able to receive a university degree before we taught, who were allowed to dress more casually and take holidays with our families", Br Gary added.
Br Gary has had a remarkable journey as a De La Salle Brother, from working in a rural university in the Philippines, through to running retreats for young adults in the beachside Sydney suburb of Cronulla.
"I believe that wherever we are working as Lasallians, we can't afford to lose sight of where young people are most at risk, whether that is in low socio-economic areas of our cities or remote Indigenous communities where life expectancy is far less than other Australians",Br Gary said.
A fellow Golden Jubilarian from the Cronulla community, Geoffrey Kennewell began his journey as a De La Salle Brother in a less conventional way.
Born in the South Australian mining town of Whyalla, Br Geoffrey was educated by the Sisters of Good Samaritan and only found out about the De La Salle Brothers well after he left school.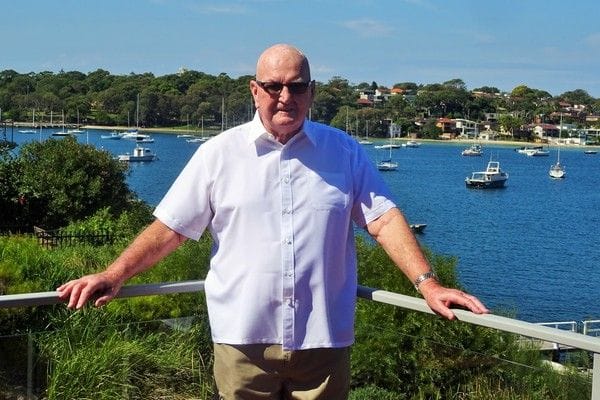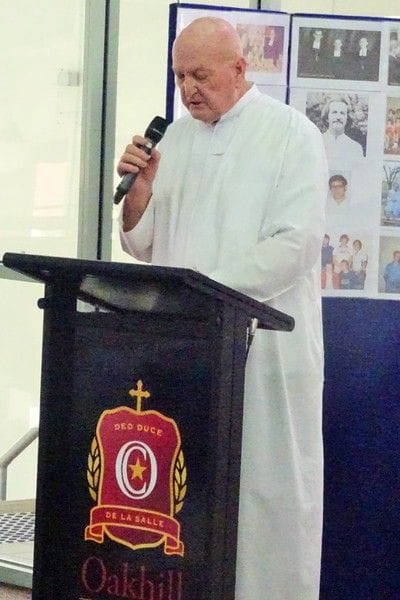 "I was involved in the Young Christian Workers and I was working in the electronics industry when I started hearing about the Brothers which led me more towards teaching and eventually religious life", Br Geoffrey explained.
Br Geoffrey took on a pivotal role as Religious Education Coordinator at De La Salle Ashfield, at a time when the school had appointed its first non Brother as Principal in the early 1970s.
He later taught English to novices in Thailand in the late 1990s, has worked in the remote town of Mainohana in PNG on a number of occasions, at a university in China and also spent some months teaching in South Sudan.
"One of the most dramatic changes I've seen from my years as a De La Salle Brother has been the growing importance of lay people in maintaining the Lasallian charism as religious vocations have declined", he explains.
"And alongside that change, growing numbers of lay people have taken on a more informed role in maintaining the Lasallian charism which has been very encouraging to see".
As the celebration drew to a close, Diamond Jubilarian Br William Good led the cutting of a cake to mark a very special occasion for the Brothers and their friends and families.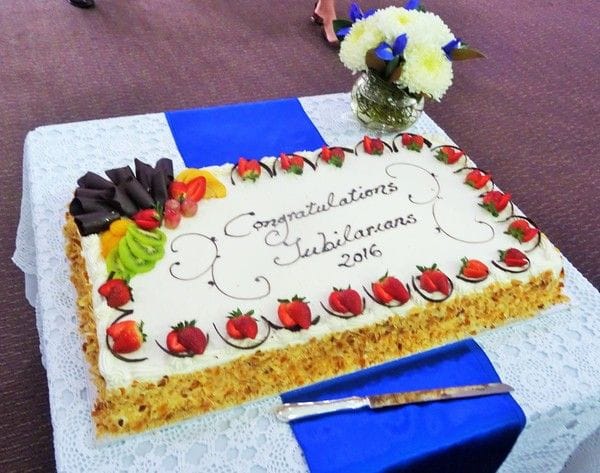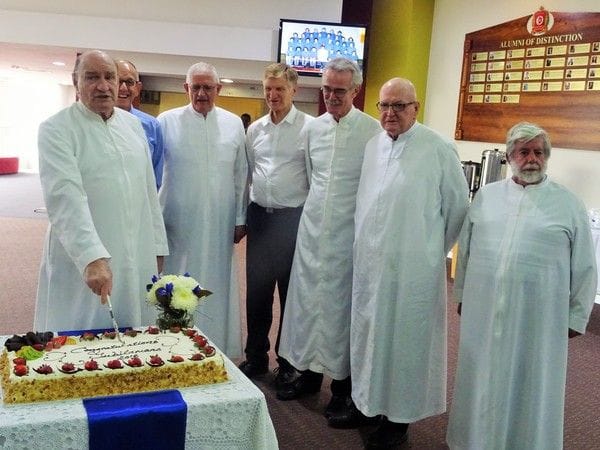 Brother Visitor David Hawke also presented each Brother with a plaque to commemorate such a remarkable achievement.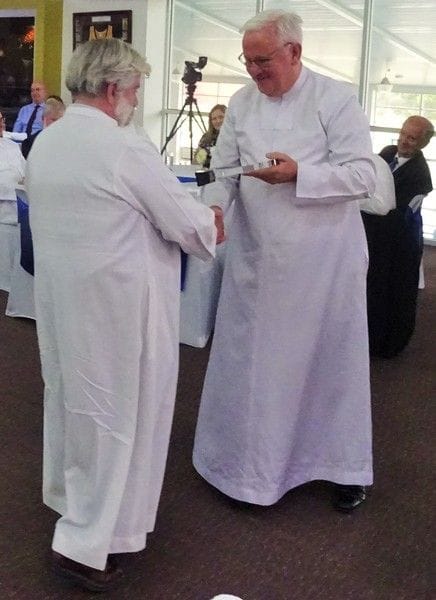 The youthful zeal and ongoing commitment evident in all the Golden and Diamond Jubilarians can only continue to inspire Young Lasallians of today.