Internationally respected Lasallian academic, Br Gerard Rummery has been honoured through the naming of a new institute in his honour.
The Gerard Rummery Institute of the District of Australia, New Zealand, Pakistan and Papua New Guinea will act as an accrediting body for Lasallian formation and professional development programs conducted by Lasallian Mission Services on behalf of the Lasallian Mission Council.
The Institute was launched during a cocktail function at Br Gerard's old school, De La Salle College Ashfield in Sydney.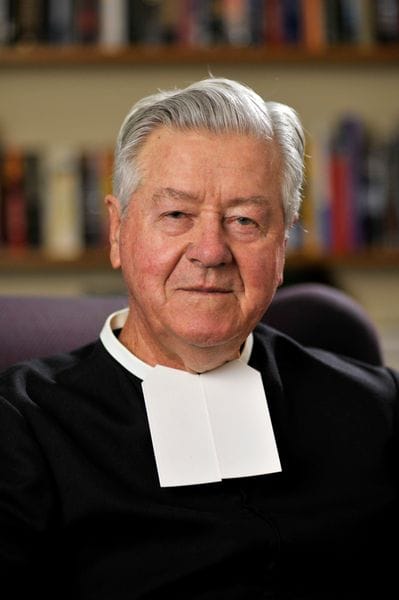 It is a fitting recognition of his outstanding contribution over many years to the work of the Institute of the Brothers of the Christian Schools.
Br Gerard has played a pivotal role as an educator of Brothers in formation, as General Councillor of the Institute and Director of the International Lasallian Centre in Rome.
Most recently, Br Gerard has contributed a chapter on the origins of the Lasallian charism and its contemporary expression to a new book entitled "New Ways of Living the Gospel- Spiritual Traditions in Catholic Education".
The book explores how religious congregrations are evolving their charism, traditions, Catholic identity and pedagogy and finding new ways to bring the Gospel to life.