Instruments of God
Posted by Kane Raukura on 20 September 2016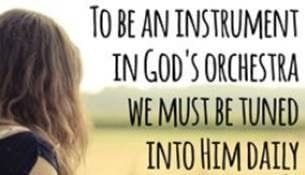 "Jesus Christ, seeing that you regard him as the one who can do everything and yourself as an instrument to be moved only by him, will not fail to grant you what you ask."
(MTR 4:1 Med 196.1)
Live Jesus in our Hearts!
Author:
Kane Raukura
About: Lasallian Facilitator at De La Salle College in Mangere East, New Zealand.