Posted by Jordan Grantham on 12 December 2018
By Jordan Grantham
IN a spectacular and colourful ceremony, the island nation of Samoa joined the Lasallian family on Monday 10 December 2018.
Hundreds gathered from St Paul VI College, Leulumoega and De La Salle communities for the signing of a memorandum of understanding.
Gathered dignitaries included His Grace Alapati Mataeliga, Archbishop of Samoa, Br David Hawke FSC, Visitor of the District of ANZPPNG, Sr Tina Kalepo SOLN, Principal of St Paul VI College and Mr Merv McCormack, Executive Director of the Lasallian Mission Council.
The partnership is a culmination of several De La Salle College, Mangere East service trips to Samoa and the various cultural connections of students, former students and their families.
Mr Kane Raukura, a teacher at Mangere East and Chairman of the New Zealand Mission Action Committee, and various Board Members were all present with staff and students for the signing.
"We warmly welcome them to our Lasallian family!" Kane said.
"Le tele o faamanuiaga!" he added, which means 'many blessings'.
READ MORE: De La Salle College, Mangere East service trip to Samoa
Br David Hawke FSC, Brother Visitor, addressed the crowd for the historic occasion, thanking all who helped bring the Lasallian charism and presence to the Archdiocese of Samoa, including Sir Br Patrick Lynch FSC, Sr Noela Tialavea, Kane Raukura and Br Lewis Harwood FSC.
"In this very special [Tercentenary] year I am delighted that St Paul VI College will now share the Lasallian charism which is planted for the first time in your land Samoa," Br David said.
"The MOU is a partnership between St Paul VI College, the Lasallian Mission Council based in Sydney, Australia and the Sector of New Zealand who are your first point of contact.
"Speaking to the Brothers in Italy on 8th June 1966 [Pope Paul VI] referred to them as 'highly qualified specialiststechnicians of educations.'
"Let's hear him saying that to the teachers at this college today. Be highly qualified specialists in your chosen field and especially in your relationships as older sisters and brothers to the young people entrusted to your care," he said.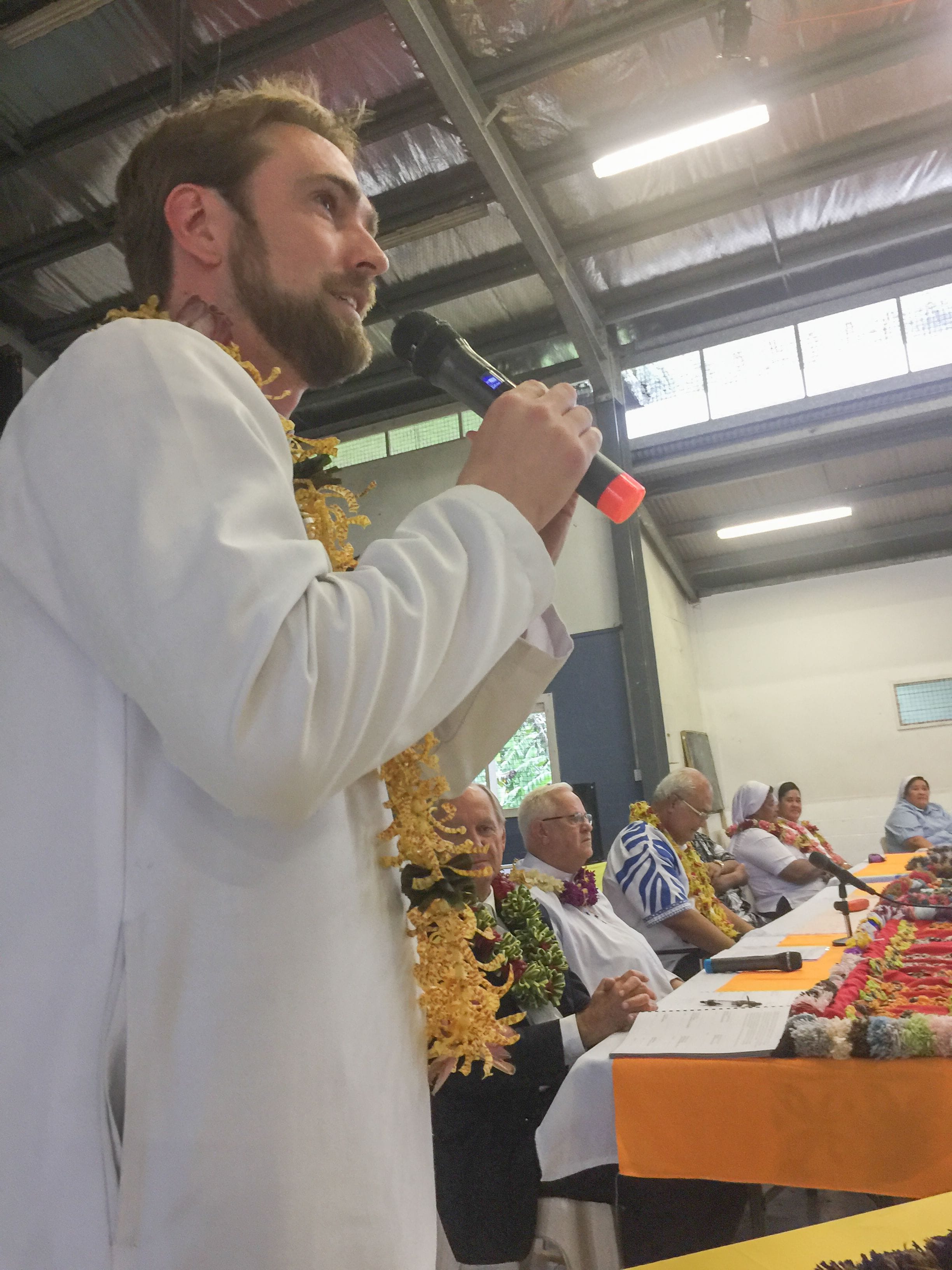 "It is an expression of association and the sharing of the Charism," Br Lewis Harwood FSC, the youngest Australian De La Salle Brother, told Lasallian Outlook.
Planned collaboration includes teacher visits, youth ministry workshops, formation of students and staff, vocation programmes and future volunteer exchanges.
"We continue to respond to new invitations, requests and opportunities in this year of the Tercentenary to share the Lasallian vision and mission of education to young people," Br Lewis said.
St Paul VI College is next to the spiritual epicentre of Samoa - St Anne's Basilica, Leulumoega, which Pope St Paul VI visited on his 1970 Apostolic Visit and also elevated to the status of basilica.
Samoa is a deeply Christian nation, even mentioning Our Lord in the national anthem, in reference to the Southern Cross constellation: "Look at those stars that are appealing; This is the sign that Jesus died for Samoa. Samoa, hold your authority forever. Fear not, God is our foundation".
Fa'asamoa, the Samoan culture of faith, family and song enlivened all the proceedings at the historic occasion this week, including honouring the Lord through specific cultural practices at Mass, such as blowing the conch shell and offering a flower string lei at the entrance and offertory.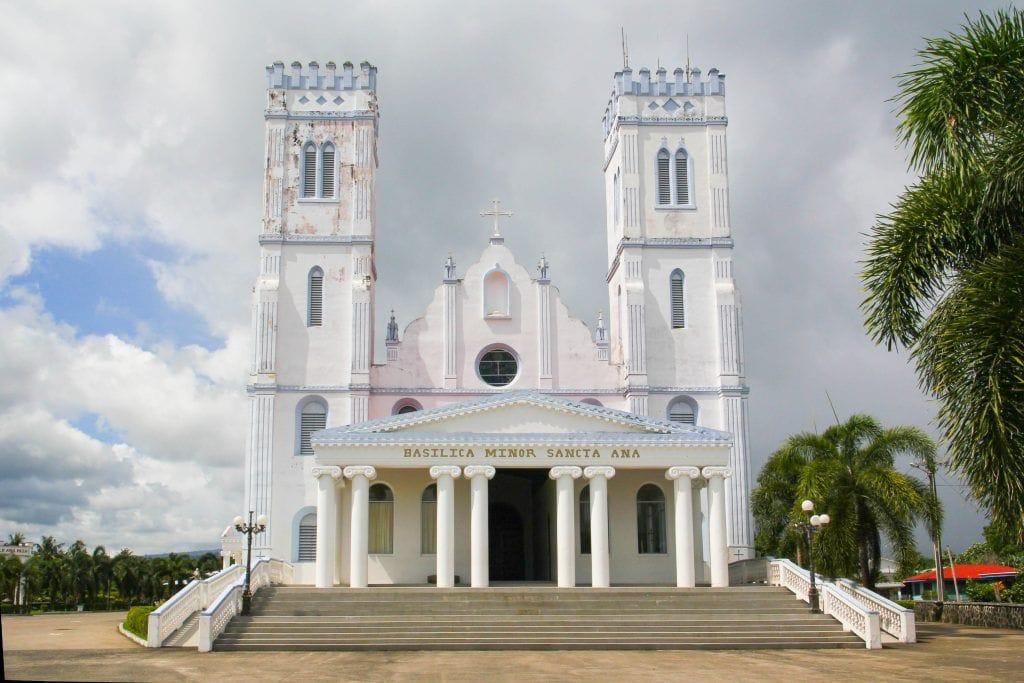 Catholic Basilica Minor of St Anne, Samoa. Photo: John Elliott Townsville