Three weeks ago, I had the pleasure of attending the Lasallians Leaders Gathering in Brisbane. Twenty-one schools throughout Australia and New Zealand come under the Lasallian banner (and, in our case, a joint charism with the Mercy Sisters). It was wonderful to meet representatives from the other Lasallian schools, as well as Brothers and Lasallian staff from Australia, New Zealand, Pakistan and Papua New Guinea.
While the number of De La Salle Brothers diminishes as time goes by, Lasallian values and the mission remains vibrant and strong in Australia. As well having a strong link to schools in Australasia, the Lasallian organisation, including under the yourtown banner provide wellbeing services to countless Australians, including running domestic violence and homeless refugees, programs to assist long-term unemployed, troubled youth and young, single mothers. Every day thousands of Australians benefit from the services founded in the name of John Baptiste De La Salle.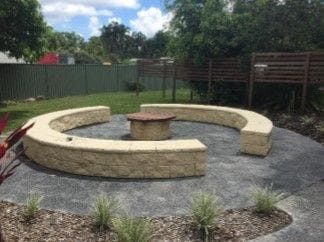 One of the most significant services provided by the Lasallian movement, within yourtown, is Kids helpline. Over 7 & ½ million contacts have been made to Kids helpline over the 25 years it has been running. The number of calls received each week equates to a contact every 90 seconds. This amazing support for young Australians provides a seven day a week/24 hours a day service, with professional counsellors helping distressed and concerned Australian kids by phone, email and web chat.

Outside of Australia, De La Salle Brothers still provide education to some of the poorest and most disadvantaged sections of societies in numerous countries. James Sheahan has been fortunate to witness and support one example of this, namely the work of the De La Salle Brothers in Mannar in northern Sri Lanka.

Today, as in the past, Catholic schools in the Lasallian tradition are driven by five core principles Faith in the Presence of God Concern for the Poor and Social Justice Quality Education Respect for all Persons Inclusive Community

As a school, we are enriched by our sustained links to the De La Salle Brothers and the wider Lasallian movement. Likewise, countless Australians, including our youth and children, continue to benefit from the work of the Lasallian movement.
Peter Meers, Principal
James Sheahan Catholic High School Orange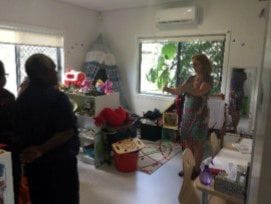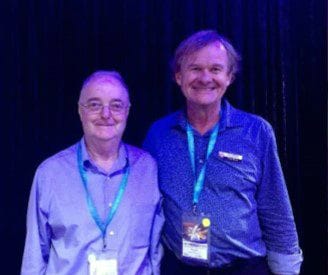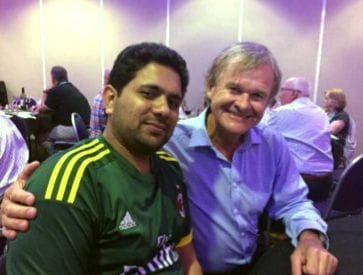 Yourtown facilities at Deception Bay, north of Brisbane, recognised as one of the lowest socioeconomic areas in Australia with high unemployment, high levels of young single parents and high school drop-out rates.
1. Yarning Circle at the Deception Bay yourtown centre.
2. Facilities for Young Parents program
3. Br John Cantwell and Peter Meers
4. Br Qmar from Pakistan and Peter Meers