Jubilee Catholic Secondary School in Port Moresby has demonstrated its strong commitment to religious education, winning a Bible Quiz contest against three other Catholic schools in Port Moresby.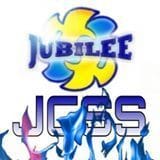 The Jubilee students had to progress through three rounds of questions against strong competition from the school hosting the event, Don Bosco Technical School in Gabutu.
Students from St Charles Luanga Secondary School and Caritas Technical Secondary School also took part in the contest on 16 August.
The quiz was held to coincide with Foundation Day celebrations to mark the Feast Day of the Founder of the Salesian order, the 19th century Italian priest, St John Bosco.
Like our own Founder, St John Baptist de la Salle, St John Bosco dedicated his life to serving the needs of disadvantaged youth.
In an address to the students prior to the quiz, the Principal of Don Bosco Technical School, Fr Angel Sanchez emphasised the importance of understanding the bible and being able to live out the values that are promoted through it in our daily lives.
After the quiz, students from all four schools joined in a Variety Show performance to mark the Foundation Day celebration.