Senior students from Jubilee Catholic Secondary School in Port Moresby have signed up to a national community service program aimed at promoting responsible management of Papua New Guinea's precious coastal ecosystems.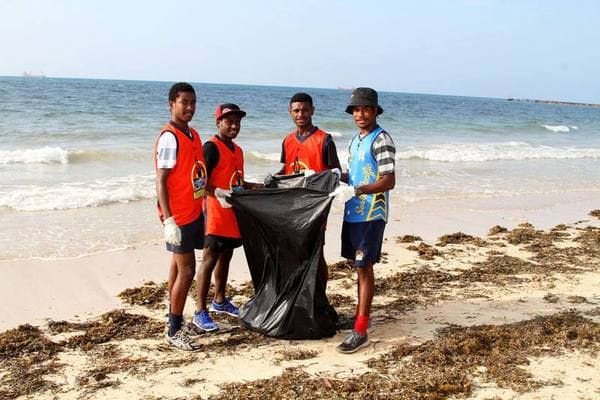 The "Love Your Coast PNG" program is jointly sponsored by the PNG Olympic Committee and Exxon Mobile and volunteers give up their time to remove rubbish from local beaches and promote responsible environmental practices through schools and other workplaces.
Through the program, PNG Olympians and other sporting heros act as mentors to encourage students to embrace recycling and avoid the dumping of harmful plastics into waterways.
Members of the Self Defence Club at Jubilee Catholic Secondary School have embraced the program this month, undertaking a clean-up of their local beach at Lea Lea Village.
The Love Your Coast program also involves school visits by the sporting mentors who deliver presentations encouraging students to dispose of rubbish thoughtfully at their schools and public sporting venues.
The PNG Olympic Committee estimates these awareness activities have reached over 7500 people since the program started in 2012.