Jubilee Catholic Secondary School students are helping to save the lives of critically ill patients at Port Moresby General Hospital through the PNG Youth Blood Drive program.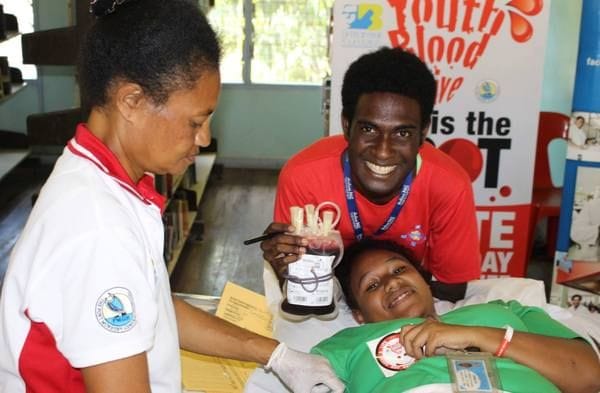 Senior students lined up enthusiastically in the school library this month to become life donors during a visit by the mobile blood van to the coeducational Lasallian school.
"Donating blood is a great thing to do to help people in need especially mothers to gain strength after losing blood when in labour", explained Year 10 Jubilee student Natania Minha Kok.
"I love the Youth Blood Drive program because the team goes to schools and asks the students to volunteer and I am sure it is effective and helps a lot of people", Natania said.
The Youth Blood Drive program is aimed at young adults aged from 16-25 and is enthusiastically supported by members of the PNG Hunters rugby league team and the Pukpuks rugby union team.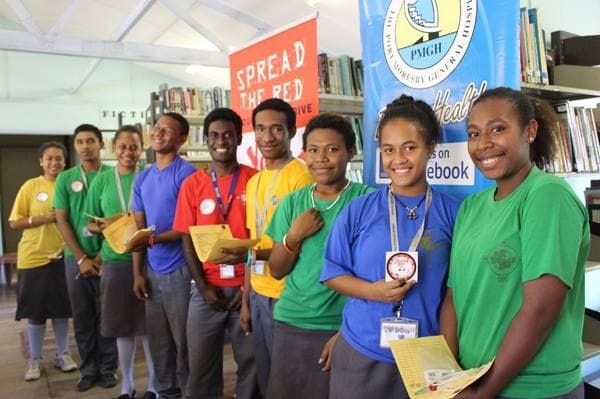 It also relies on critical financial support from the Sir Brian Bell Foundation, named in honour of the late Australian businessman who was a generous philanthropist and Chairman of the Board of Port Moresby General Hospital.
Jubilee Catholic Secondary School Principal Mrs Bernadette Ove said she was very proud of the students and the contribution they have made to the Youth Blood Drive.
"One of the guiding principles of the school is to be of service to other people, and we have pointed out that donating blood is a very easy task that anyone can do, in fact, it is a practical way of showing Christian love", Mrs Ove emphasised.
"Christian love is shown in action when a student comes and donates blood for somebody that he or she doesn't even know, donating blood shows that love. As a Christian school, we want to demonstrate that".
The PNG Youth Blood Drive is looking for enthusiastic volunteers and you can find out more information on their website.