Students at La Salle Catholic College Bankstown have been flocking to the school library during their lunch hour this month to support a book swap campaign aimed at helping a fellow Lasallian school in Port Moresby.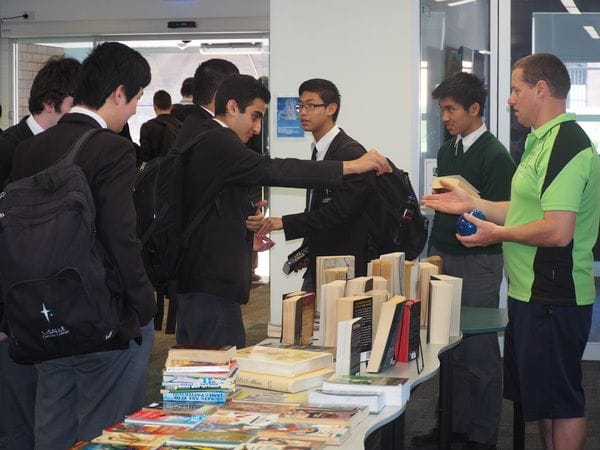 La Salle College is aiming to raise at least $300 through the "Reading Opens Doors" campaign to purchase books and literacy resources for students at La Salle Technical College in Hohola.
The Port Moresby coeducational school has a strong focus on providing vocational education and training programs to students from disadvantaged backgrounds in PNG.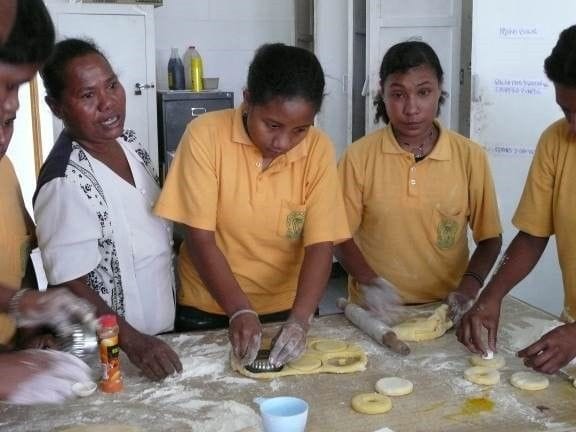 La Salle College's Literacy Coordinator Mr Andrew Sortwell has set up tables stacked with books in the learning centre which Bankstown students have donated and which can also be purchased by fellow students for a gold coin donation.
All the money raised will go towards the Hohola school and it comes after La Salle College ran a similar campaign last year to strengthen literacy resources at Luurnpa Catholic School in the Indigenous community of Balgo Hills in Western Australia.
"It's certainly made the students more aware of how fortunate we are here to have access to a plethora of books which other Lasallian schools in our own country and in countries such as PNG do not enjoy in the same way", Mr Sortwell explained.
"We also have a high proportion of students from a non English speaking background and the book swap campaign is one of a number of initiatives aimed at strengthening our literacy programs at La Salle College".
Recently published NAPLAN results have highlighted the outstanding progress La Salle College Bankstown has made in this area with the school recording results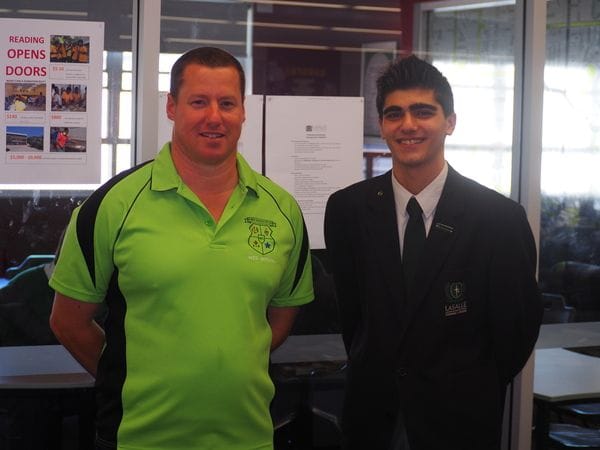 well above the state average in Year 9 writing and spelling this year.
"We've certainly made a conscious effort to shift attitudes towards reading, to make it a fun and engaging activity for our students and we know from the research that if we encourage students to read more, that then has a clear flow-on effect to their writing skills as well", Mr Sortwell said.
Year 11 Lasallian Student Leader, Anthony Chadrawy said the latest book swap campaign has not only strengthened students' literacy skills, but also raised greater awareness about the extent of poverty in Papua New Guinea.
"It's tied in closely with our core Lasallian values of faith, service and community as student learn more about how they can support our fellow school in Hohola and they have also been donating boxes full of stationery items for the students in PNG as well which has been really encouraging to see", he said.
Lasallian youth ministers across eight Sydney schools have been leading a stationery drive in Term 3, aimed at strengthening resources in fellow Lasallian schools in Papua New Guinea.