Students across all year levels at La Salle Catholic College in Bankstown have contributed to a major piece of Indigenous artwork, showcasing the rich Lasallian heritage of the school and its strong multicultural history.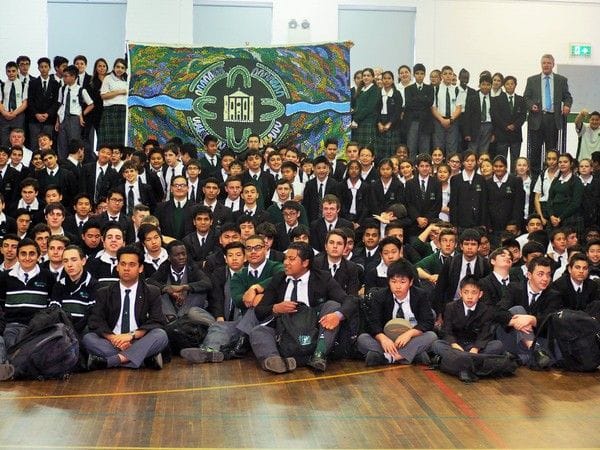 The students worked alongside Indigenous staff from a Sydney-based company, Wandana that specialises in curriculum-based Aboriginal education centered around the three key concepts of Country/Place, Peoples and Cultures.
At the centre of the work is the image of the first Lasallian school founded by St John Baptist de la Salle in Rheims in France, which is then surrounded by circles representing Indigenous clans from the Sydney region.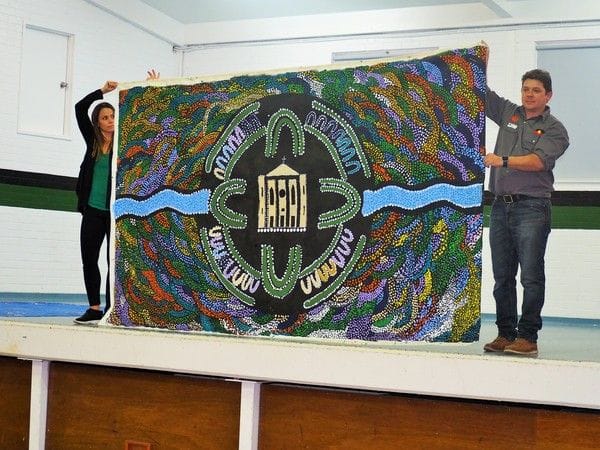 There is a strong local dimension to the work with the water depicting the Georges River which flows through the Bankstown area and the diverse array of dots depicting the rich multicultural nature of south-western Sydney.
"It's been a really empowering experience as an Indigenous student, seeing my school-mates get behind this project and each contribute to it while learning more about Indigenous culture and customs", explained Year 12 student at La Salle Catholic College, Kyle Fitler.
"We come to each school essentially with a blank canvas and work with the students to produce an artwork that captures the local story of the school, including its Indigenous history", said Wandana staff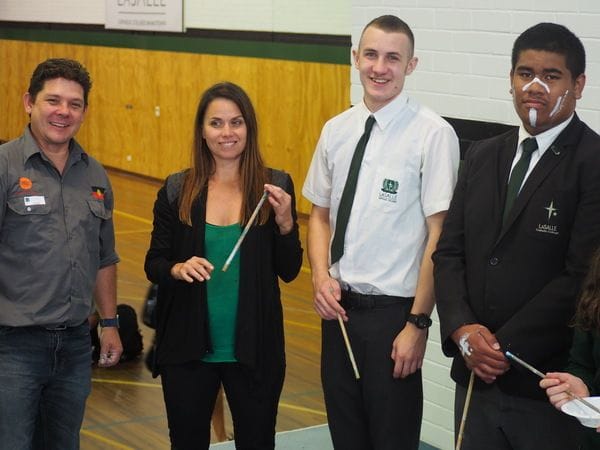 member Mr Trevor Eastwood who performed a smoking ceremony for the Bankstown students.
Mr Eastwood said the Wandana team visits around two Sydney schools every week allowing students to gain a first-hand appreciation of Indigenous history and customs.
Students also benefit from seeing ceremonial dances and hearing traditional music performed during the visit.