Students from Alban's Boys and Girls High Schools in the Pakistani city of Multan have celebrated the Feast of St John Baptist de la Salle through a prizegiving ceremony, recognising excellence across the academic and sporting arenas.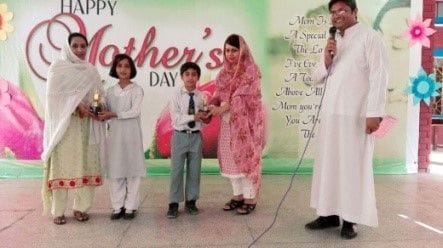 Many school communities and Lasallian workplaces across our District have celebrated on or close to 15 May to mark Founder's Day.
On this day in 1950, Pope Pius X11 declared St La Salle as the Patron Saint of Teachers.
At St Alban's,Headmaster Mr Harron Raphael delivered a memorable address, urging teachers and students to reflect upon the lasting legacy left by our Founder, describing him as the father of modern pedagogy.
The Principal of the two schools, Br Shahid Mughal asked the teachers to take an oath of allegiance before prefects were also commissioned and awarded their badges and sashes.
The prefects all promised to abide by the rules and regulations of the schools.
It was a busy week for Alban's High School which also celebrated Mother's Day on 13 May.
Students from the Alban's primary school participated in a poetry competition, with Simran Shakeel winning the contest with this entry: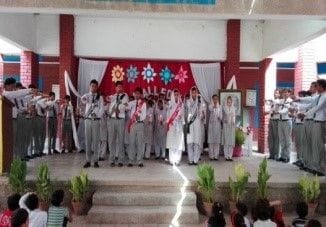 My Mum is my way
Mum, Mum ,Mum
Walk along my side, keep my small hand holding tight.
I have so many things to learn.
I know without you, I cannot earn.
Teach me a way to keep me safe.
From the dangerous and things so fake.
Show me how to do my best at work,
School or at the time of rest.

Love You Mum.
Ahead of the Mother's Day celebrations, the schools' sports committees organised a major inter-house competition, covering a range of activities from Tug of War through to table tennis. netball, cricket and musical chair.