La Salle High School in the Pakistani city of Faisalabad has continued its proud record of academic success with Year 9 student Anosh John scoring a near perfect score in recent examinations.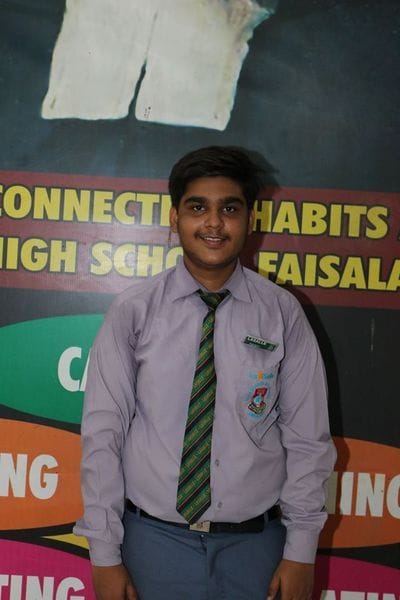 Anosh scored a remarkable 496 out of 505 possible marks in his examinations.
Under the leadership of Br Shahzad Gill, the Lasallian school has greatly expanded its provision of higher secondary education over recent years and built upon its sound reputation for academic excellence.
Last month, another La Salle High School student Shehram Tabssam achieved the highest mark of any student in Faisalabad in the annual Board of Intermediate and Secondary Education examinations.
Shehram was presented with a special award by local members of parliament, recognising his outstanding achievement and that of teachers at his school.
Since La Salle High School was founded by the De La Salle Brothers in 1961, it has helped lift generations of young Pakistani men and women out of poverty, strengthened literacy rates and expanded opportunities for tertiary education and employment.