Fondazione De La Salle Solidarietà Internazionale is a nonprofit organization engaged in the defense of children and youth at-risk of socio-educational exclusion all over the world. We work to provide quality education and to promote environmental, economic and social sustainability to ensure the self-sufficiency of our projects.
Brief Story of the La Salle School-Rumbek, South Sudan
MARCH 2018: responding to the urgent educational need in South Sudan, La Salle School-Rumbek opened its doors in the Loreto Sisters' existing facilities with 28 students. Meanwhile, work started to build the new school on the 48 hectares donated to us by the local chiefs.
JANUARY 2019: the 22 containers with prefabricated structures for 8 classrooms, two labs, offices, students' dorms, teachers' quarters and the Brothers' community arrived in Rumbek. In March 2019, for the second intake, 45 new students were accepted.
JUNE 2019: our students were able to attend classes in their new still unfinished school! In March 2020, the next intake of 80 students will start classes, bringing the total number of students to 153.
Classrooms
The School provides 8 classrooms divided into 2 blocks, almost completed!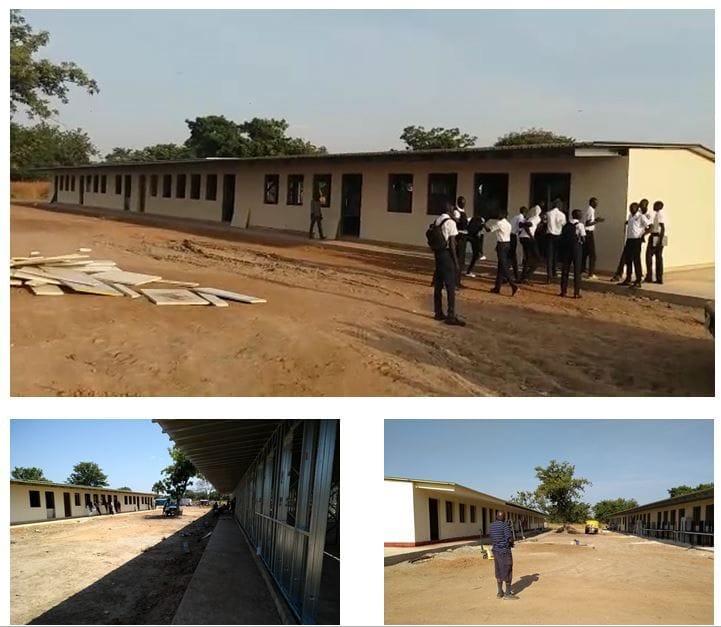 Brothers' Community
The Brothers House is under construction to host the 4 De La Salle Brothers that comprise the community of La Salle School-Rumbek.

Staff House
Works continue to build the Staff House, which will allow our teachers to live on the campus. The teaching staff is composed of three De La Salle Brothers and five lay teachers of whom three are Kenyans.